Chappelle Memorial AME Church
Who We Are
A Church that's Going to the Next Level
We are a church planted in the heart of our community with the people of the community planted in our hearts.
The Rev. Rosalyn Coleman is our presiding elder and Bishop Samuel Lawrence Green, Sr. is our presiding prelate.
---
---
Our Services
Service Times
Sunday
09:15am

-

Church School

10:30am

-

Worship Service
Tuesday
09:00pm

-

Intercessory Prayer Conference Call
Wednesday
06:00pm

-

Overcomers Bible Study
---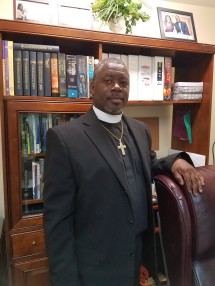 Rev. Lester J. Drayton, Jr.
Pastor
Pastor Drayton teaches with passion, preaches with power, and loves to worship; yet he maintains a spirit of humility. He is married to Mrs. Sonia Drayton, a wonderful accompaniment in the ministry who is also equally capable of delivering the word with power. Together, they have three daughters and one son.
---
First. The. Visit. I. Would. To. Fellowship. With. Your. My. Name. Is. Sister. Melanie.turmage. from. Pleasant. Spring. Hill AME. Church. IMRO. S Cl

First. The. Visit. I. Would. To. Fellowship. With. Your. My. Name. Is. Sister. Melanie.turmage. from. Pleasant. Spring. Hill AME. Church. IMRO. S Cl