Cascade Christian Reformed Church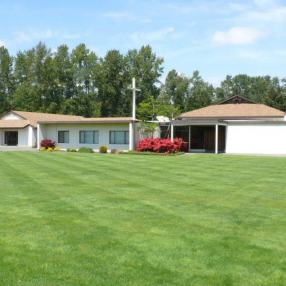 Who We Are
Cascade Christian Reformed Church is a member of the Christian Reformed Church of North America
We believe the Holy Scriptures of the Old and New Testaments to be the inspired Word of God, which proclaims the good news of God's creation and redemption through Jesus Christ.
We affirm three creeds—the Apostles' Creed, the Nicene Creed, and the Athanasian Creed—as ecumenical expressions of the Christian faith. In doing so, we confess our faith in unity with followers of Jesus Christ throughout all ages and among all nations.
We also affirm three confessions—the Belgic Confession, the Heidelberg Catechism, and the Canons of Dort—as historic Reformed expressions of the Christian faith, whose doctrines fully agree with the Word of God. These confessions continue to define the way we understand Scripture, direct the way we live in response to the gospel, and locate us within the larger body of Christ.
Along with these historic creeds and confessions, we also recognize the witness of Our World Belongs to God: A Contemporary Testimony as a current Reformed expression of the Christian faith that forms and guides us in our present context.
---
---
Our Services
Service Times
Tuesday
10:00am

-

Women's Coffee Break (childcare available)

06:00pm

-

Men's basketball
What to Expect
---