Carolina Foothills Christian Fellowship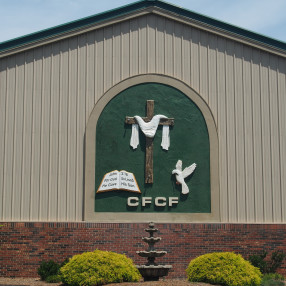 Who We Are
Where Christ Is Building His Church - One Relationship At a Time
Carolina Foothills Christian Fellowship is a Christ centered Non-denominational church in Landrum South Carolina.
---
---
Our Services
Service Times
---
---
I think some Pastor need to go back to Bible School to learn had to be a Pastor/Preacher for the Lord and not Worshjp the Pastor at two different churches? What do you call a church that you wanted to visit but couldn't and it was this church because a Pastor Gossip about me? I call this church a judgement church that worship their Pastor instead of the Lord. I know nobody will answer me back because they know I am telling the truth. Here is another question to: Why are folks supposed to go to church? Worship the Lord or Worship the Pastor.

To me a true Pastor of a Church would not denial a person into worship the Lord so I will never ever step foot into this Church because him and my former Pastor gossip about me so this Church will half to be admitted on my professional help. I would not recommend a Church that worship the Pastor instead of the Lord. I thought you suppose to go to church to worship the Lord not the Pastor's. The Pastor of this just listen to one side and that was another Pastor and I know Pastor can lie to. I hate to say this they might be some good folks in their that think they are worship the Lord but they really worship the Pastor. They don't get a good mark from me.