Carmel Christian Church
A,Progressive, Open- minded ,Diverse and Accepting of all, Faith Community
carmel, IN
Who We Are
Hi, I'm the pastor at Carmel Christian Church.
I always wanted to be part of church that challenged me to think for myself, warmed my heart, wanted to make a positive impact in the community and could laugh and play together .
Here you will find a community where God's presence is felt, a community of openness and acceptance, a community where people from different church backgrounds and faith experiences flourish, a community where men, women and youth lead and learn together.
A community where you can
"come as you are"and are loved
Our worship is at 10:30 am .It is a casual, multi-media service with a mixture of modern and traditional music
Pastor Jerry Zehr
About Us
Our Services
Leadership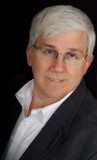 Jerry Zehr
I have traveled the world studying the major religions of the world. I have found the desire for true peace and happiness comes through the discovery of our inner soul. I believe part of my life purpose is to help people realize their true essence and share their presence with everyone around them