Who We Are
Simply Teaching the Bible Simply
Fantastic small church with verse by verse Bible teaching, energetic worship music, and fun gatherings for all. CCW meets at Windsor Community Playhouse Sunday mornings, with children's classes next door. Youth group is Sunday night, and Wednesday nights through the Bible is has an extended time of worship and communion every week.
---
---
Our Services
Service Times
Sunday
09:00am

-

No Child Care

11:00am

-

Childrens Church offered
Wednesday
07:00pm

-

Through the Bible
---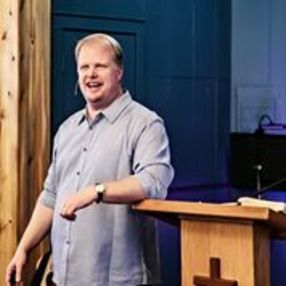 Thomas Cox
Scott grew up in a small town in Western Colorado and lived a fairly typical American boy's lifestyle. He graduated from the University of Northern Colorado in Greeley with a bachelor's degree in geography. Scott landed a job in Northern California as a cartographer (map maker) in 1991. While in California, he met a young woman, Nancy, who was a Christian. Nancy immediately invited Scott to Bible Study and Church (Calvary Chapel Modesto) with her. Scott began reading the Bible and praying, but he wasn't saved. Over the course of the next 5 months, all of Scott's objections to Jesus were answered. One evening, alone in his car, Scott surrendered his life to God. He asked for forgiveness of all the horrible things he'd ever done. And the weight of all that sin he'd been carrying for years was lifted. Scott and Nancy married and in 1993 moved to Colorado Springs. They continued to grow in their faith under the verse-by-verse Bible teaching at Rocky Mountain Calvary and began volunteering in various ministries, including teaching children. In 1998 Scott started teaching Bible studies with workmates and later led a home Bible study group through the Gospel of Matthew. It was his first experience teaching the Bible verse by verse, and he was hooked. About this time, Scott found that promotions and raises were no longer motivating him. God was redirecting his life toward ministry. In 2004, Scott and Nancy began praying about starting a Calvary Chapel in Northern Colorado. Rocky Mountain Calvary then hired Scott as part of their pastoral staff. He was given the Sunday night service to preach, and taught through the Minor Prophets and the Gospel of Luke. But the burden to begin a new work for God's kingdom was still strong. In the summer of 2006, Scott quit his job with Rocky Mountain Calvary. The Coxes sold their home, and moved to Windsor to start Calvary Chapel Windsor. They knew only one family in town. They started a Thursday night bible study at their home, going through the book of Acts. God gave Scott a job with the City of Greeley as a map maker. In October 2006, Calvary Chapel Windsor was officially born, with Sunday services at the Windsor High School Cafeteria. Since then, God has blessed the teaching of His Word by changing lives, growing the congregation, and providing a new location. Scott, Nancy and their boys (Christian, Alex and Charlie) continue to grow in their relationship with the Lord by serving the church here in Windsor.
---