First United Methodist Williamsburg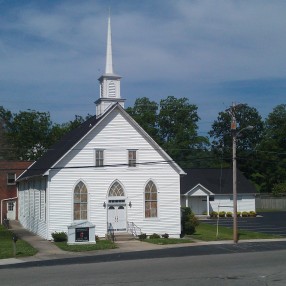 Who We Are
First United Methodist Church Williamsburg was founded in 1887.
It is a growing church with frequent visitors, professions of faith and baptisms. The range of ages include both senior families and young families with youth and children. The Worship service is a modern blend of traditional and contemporary. The service is highlighted by media and video clips, and power point sermons. This church offers something for the whole family. It is part of the Williamsburg First / Pleasant View charge in the Corbin District of the Kentucky Annual Conference of the United Methodist Church.
Located in the heart of Whitely County and within walking distance from the University of the Cumberlands...,
Williamsburg First is a great place to fellowship, and feel like you really belong. It is exciting to join others who truly love the Lord.
The church's ministry is to be a place for establishing foundations for Christian living and celebration of spiritual growth.
There is more to a church than a building; the church is people. The church at this moment is laughing, crying, feeling, helping.
---
---
Our Services
Service Times
---
Bruce Lee
Pastor Bruce N. Lee began to serve in the United Methodist Church in 1987 and was licensed to preach in 1988. He attended Lindsey Wilson College and earned an Associate degree in Business Management in 1987. He graduated college with a Bachelor Degree in Business Administration in 1989. He began his seminary work at Asbury Theological, Louisville Presbyterian and graduated Southern Baptist Theological Seminary with a Master of Divinity Degree in 1995. He was Ordained Deacon in 1994 and Ordained Elder in Full Connection in 1998. He has served on the District Trustees, Cosrow and the Board of Managers for the Preachers Aide Society. He currently serves on the Corbin District Leadership Team, the Corbin District Board of Ordained Ministry, the Corbin District Committee on New Church Development, Red Bird Mission Conference Committee on Superintendency, Henderson Settlement Mission Advancement Committee Chairperson. He is the Co-Founder and Co-Chair of the Southeastern Kentucky Ministerial Alliance.
---