Crossroads Christian Fellowship
Who We Are
Our supreme desire is to know Christ, to be conformed to His image by the power of the Holy Spirit, and to make Him known. We are committed to the task of sharing the Good News of Jesus Christ, equipping believers for the work of ministry, and expanding the kingdom of God.
---
---
Our Services
Service Times
Wednesday
07:00pm

-

Bible College led service
What to Expect
---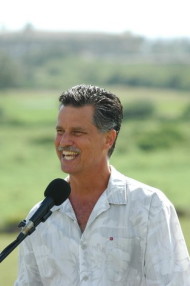 Bob Hallman
As a young boy growing up in Hawaii, one of the furthest things from Bobʻs mind was becoming a pastor! Once, when he was 10 and leaving church, his pastor laid his hand on Bobʻs head and said, "God has a call on your life for full-time ministry." Bobʻs private reaction was, "Thatʻll be the day!" But at age 17, realizing he was still unfulfilled despite numerous achievements and influenced by the lives of fellow students who had been "born again", Bob knelt by his bed and committed his life to Christ. In 1983, he became an associate pastor, overseeing the youth, college/singles, radio ministry and administration ministries. During this time, Bob met his lovely wife, Becky and married in 1987. They have two grown sons. Bob places a premium on collegiality and friendship in the church body. He is gifted in teaching, encouraging and equipping believers, and developing leaders. He also strongly emphasizes evangelism and discipleship and loves helping people grow in their relationship with Christ.
---