Bunnvale Community Assembly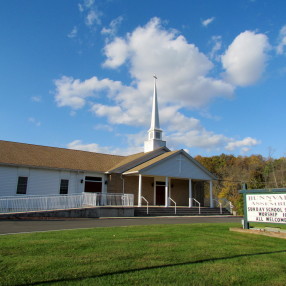 Who We Are
Generous Hearted As stewards of our time, and our treasures, we seek to be a people who serve wholeheartedly, give unselfishly, and care sacrificially. A Body of believers known for what we give away, not what we take for ourselves. We want to do this with a joyful heart.
Relationally Connected Recognizing our God-given need for loving relationships, we seek to be involved in committed friendships and families, connecting in fellowship, being disciples and making disciples. We want to be a place where people are more important than programs and relationships are more important than events
Outwardly Focused Given the great need in our world for people to know Christ and experience His loving power and forgiveness, we seek to be the kind of church that does not exist for itself. We want to be a church whose direction is decided by (The Great Commission) which is our mission, not by our personal preferences.
Worship Centered Because we were created by God's hand to live for His glory, we seek lifestyles full of the Holy Spirit, honoring God in intimate prayer, purity and praise. We want to be a people who desire God's indwelling presence as more important than merely being entertained.
---
---
Our Services
Service Times
Sunday
09:30am

-

GROW Group Bible Study

10:30am

-

Service
---
Michael Pignaloso Jr
Pastor
---