Broadstreet Presbyterian Church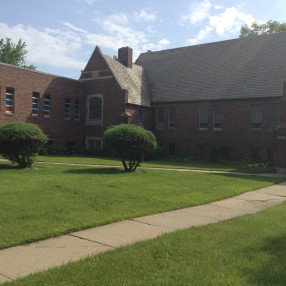 Who We Are
Similar churches often offer music styles like traditional hymns, contemporary, and passionate reverent. Programs like community service, adult education, children's ministry, youth group, and missions are also typical. by FaithStreet
---
---
I was a Boy scouts threw your Church. I am not sure if your Church sponsor us or if you guys have any record from back then my troop was 619 and My scoutmaster was Samuel Lee Cooper. My information is James Poe 1300 North Olive Street, North Little Rock Arkansas 72114 email

[email protected]

please give me a call (501)529-8666 my date of birth is 09/28/1970

Broadstreet Presbyterian Church offers so many programs and services to the community. Our motto: "We Serve". All of our programs are free of charge. We offer Tutoring for children K-9, Clothes Closet, Toiletry Pantry (2nd Saturday of the month), Panera Bread Distribution, Bible Study, AA meetings, Kid Kick It Session in conjunction with C.O.T.S and will offer free music lessons very soon. All of our programs are weekly. Please call us at 313.933.1344 for more information.