CHRIST THE KING GHANA METHODIST CHURCH
Who We Are
CHRIST THE KING .... ROYALS
All are welcome at our house of worship.
We hold weekly Divine Services EACH SUNDAY and hold other Programmes as and when the Lord leads.
Whether you're new to the neighborhood or new to worship, we welcome you with open arms.

---
---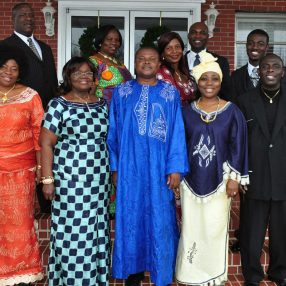 JOSEPH ESSIFUL-ANSAH
CARETAKER OF THE CHURCH. Leads with group of men and women "CHOSEN AFTER MUCH PRAYER AND FASTING AS PER ACTS 1"
---