Bethel United Methodist Church in Columbia
Bethel United Methodist Church in Columbia
Knowing, Loving, Serving… So the World Will Experience Christ's Love
Columbia, SC
Who We Are
At Bethel, we gather as a church community to know, love and serve God by reaching out in love to others through our gifts of time, talents and treasure. You, your friends, and your family are invited to come home to Bethel UMC for the finest in United Methodist Christian worship, faith formation and fellowship. Home is where the heart is so join our church family in the heart of Forest Acres soon!
About Us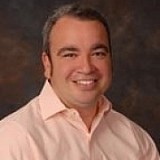 Matt Yon
Minister
Reverend Yon began service at Bethel UMC on June 26, 2016.
Bethel United Methodist Church in Forest Acres (Columbia) is a friendly church that welcomes everyone. There is always something going on in addition to the usual Sunday church services - youth meetings, Bible study groups, church wide dinners, Sunday School class socials, Boy Scouts, choir practice for adults and for little ones, youth activities, and of course the expected committee meetings. Our time spent in Christian fellowship is always fun and loving - even our committee meetings!