Bethany Presbyterian Church (PCA)
Who We Are
Loving God, Loving Others
Christ, our Savior said, "Come to me, all you who are weary and burdened, and I will give you rest. Take my yoke upon you and learn from me, for I am gentle and humble in heart, and you will find rest for your souls." To all of those who know the weariness of life and seek this rest; to all who feel the weight of sin and need a Savior; to all who hunger and thirst for righteousness; to all who know loneliness and long for community; to all who will come; Bethany Presbyterian Church opens wide its doors and welcomes you in the name of the Lord Jesus Christ.
---
---
Our Services
Service Times
Sunday
06:30am

-

Youth Groups

09:45am

-

Sunday School

10:45am

-

Worship Service
Wednesday
06:00am

-

F.R.O.G. PreK-5th Grade Youth

06:30am

-

Midweek Study Group
---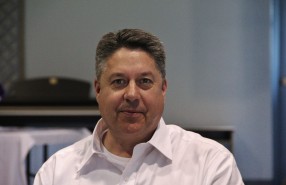 Mark Mathews
Mark was called by Bethany Presbyterian Church to be its Senior Pastor in October 2010. He and his wife Aimee live in Kirkwood with their three daughters, Raina, Grace, and Sara, and have a son, Dillon, who is grown and lives in Tennessee. Mark earned the Master of Theology (Th.M.) from Dallas Theological Seminary, and a Ph.D. from the University of Durham, England, specializing in Second Temple Judaism and New Testament Studies. He is the author of Riches, Poverty, and the Faithful: Perspectives on Wealth in the Second Temple Period and the Apocalypse of John (Cambridge University Press), has contributed chapters and articles to edited volumes and is published in several peer reviewed journals. Mark has a passion for teaching and preaching God's Word. During his years in Bible College he served as minister to the homeless at Union Gospel Mission in Chattanooga, TN and continues to have a heart for reaching out to the marginalized. He has a real burden to teach and encourage this, the greatest command: Love the Lord your God with all your heart, soul, mind and strength, and love your neighbor as yourself.
---