Arvada, CO
Arvada Covenant Church
Arvada Covenant Church
An Evangelical Covenant Church church in Arvada, CO
Who We Are
Welcome to Arvada Covenant!
Arvada Covenant Church is a diverse family of believers that welcomes people of all ages, ethnic backgrounds and economic status. We warmly receive people from all stages in their walk with our Lord Jesus Christ, and seek to emphasize His grace and love in our lives. Whether you are just awakening to the realization of our Lord or have enjoyed a personal relationship with Him for years, we welcome you at Arvada Covenant.
We believe in the centrality of the Scriptures, the Old and New Testaments, as the authoritative Word of God and the only perfect rule for faith, doctrine, and conduct. We believe it is essential to the life of the Church that it be a company of people who want, above all else, that their lives be shaped by the powerful and living Word of God. The alternative is clear. Not to be shaped by the Word is to be shaped by the world.
Regardless of your age you'll find numerous activities to participate in at Arvada Covenant. Whether you desire to interface with people your own age, with people who share your interests and hobbies, or with people who share your passion for small-group Bible study and education, you'll find it at Arvada Covenant. We also have numerous support groups for people who share common needs and can benefit from group interaction.
Please join our church family this coming Sunday and experience for yourself the warm and welcoming environment of Arvada Covenant Church.
About Us
Leadership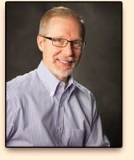 John Martz
Pastor John grew up in northern New Jersey and spent the better part of 28 years there. He graduated from Grove City College in 1976 with B.A. in Philosophy and Religion. He then went on to receive his Master of Divinity from Gordon-Conwell Theological Seminary in 1979, during which time he met his wife, Diane. They were married in December of 1977, and had two children: Nathan (1979) and Christen (1982). John began work on a Ph.D. in the Philosophy of Religion at Drew University, and he was able to complete the degree in May of 1988. He has served as the Senior Pastor of Covenant Churches in Montclair, NJ (1979-1986), Lafayette, IN (1986-2003), and most recently here in Arvada, CO. He and Diane have a home here in Arvada, and thoroughly enjoy life on the Front Range. The beauty of this part of the country as well as the amenities of the Denver metro area makes for an incredible variety of opportunities and experiences.