Apostolic Life United Pentecostal Church
Apostolic Life United Pentecostal Church
Who We Are
At Apostolic Life you will find a spiritual atmosphere charged with faith, expectancy and worship. The ministries of Apostolic Life are committed to "speaking the truth in love". The congregation is multigenerational, multicultural and multilingual. You and your family will receive a friendly welcome every time you walk through the doors.
When you visit our church, you will find:
- A caring congregation that will gladly welcome you
- Preaching/teaching that is centered on the Word of God
- Ministries to meet the spiritual needs of every age
- A corporate outlet for truth-filled and moving praise and worship
- A multicultural church with services conducted in English, Spanish, French, Mandarin and Q'anjob'al.
About Us
Leadership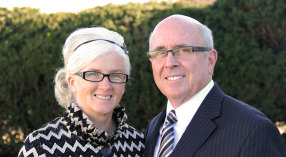 D L & Brenda Rogers
Senior Pastor
D L Rogers is the Senior Pastor of Apostolic Life in Urbana, IL. He and his wife, Brenda, founded the church in 1991 and have seen it grow into a thriving multicultural, multilingual congregation. Pastor Rogers also serves as the Executive Director of Lifeline-connect, a residential recovery center for men struggling with addictions.
It's time the truth comes out about this church. The pastor passes judgment on other churches and people. It's all about the money.

She passes judgment on people. She live by the words that comes from here mouth.