Ambassadors For Christ Community Outreach Ministries, Inc
Ambassadors For Christ Community Outreach Ministries, Inc
A Ministry of Help, Hope, and Healing for the South Bronx
Bronx, NY
Who We Are
We are a young and growing fellowship with a heart for God and His people. We are a bible preaching and Holy Spirit led church with a charismatic worship style. Our mission is to re-present Christ in our community through our character, communication, compassion and commitment to service. Through Christian fellowship and community service we seek to restore lives and rebuild families.
About Us
Our Services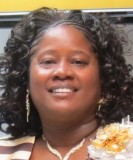 Pastor Kourtney Carter-Hall
Senior Pastor
Pastor Kourtney Carter-Hall is the founder, CEO and Senior Pastor of Ambassadors For Christ Church since 2008. She holds graduate degrees from Grambling State University, Charles Harrison Mason Bible College and Alliance Theological Seminary. She is married to Elder Dale Hall who serves as the Assistant Pastor. Her covering Bishop is Apostle Felton O. Best, Sanctuary of Faith & Glory International Fellowship.
Is there anyone from or related to church members diagnosed with Covid19? I have a proven track record of working with people, all of whom have recovered, The cost is $000.00. my email address is

[email protected]

and my # is 632-836-6114. I can be contacted at anytime to provide help in your community.