Albuquerque Revival Church
Who We Are
We are a unique church that is characterized by Ethnic, Cultural, and Economic diversity. Our people come from every corner of the city of Albuquerque and many neighboring communities.
There are opportunities for fellowship, bible study, and prayer for all ages each week, and a quality nursery is provided for every worship service.
Albuquerque Revival Church is a growing family of believers that worship together and care for one another. We have no printed "Order of Worship" or complicated rituals to follow. Our worship is based upon the biblical pattern.
If you have never made a personal commitment of your life to Christ, you will receive that opportunity regularly at this church.
If you already have a relationship with our Lord and are looking for a place to serve Him, we look forward to meeting and getting to know you better. Welcome Home!
---
---
Our Services
Service Times
What to Expect
---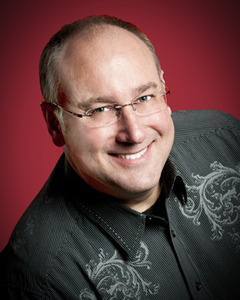 Stephen Sutherland Lead Pastor
Stephen was born in San Diego, California, and raised in Northern Nevada. He came to know Christ and was called to the ministry as a child, he began preaching full-time at the age of nineteen. His entire life has been dedicated to the spreading of the Gospel. Many thousands of people have come to know Christ as a result of his ministry. He has served as a Youth Pastor, Associate Pastor, Evangelist, Lead Pastor, and is an Ordained Minister with the Assemblies of God. During his years on the full-time evangelistic field, Stephen traveled throughout the United States and to other parts of the world holding Revivals, Concert Crusades, and speaking for Camps, Conventions, as well as Worship and Leadership Conferences. As a singer and song writer Stephen has produced eight Gospel albums. His music has received worldwide acclaim on Radio, Television, Christian Music Charts, and in concerts with his live band. His musical and vocal skills have brought him numerous awards, including the prestigious CGMA "Male Vocalist Of The Year" Award four years in a row. Stephen is a frequent guest on Christian Television and Radio. Stephen and his wife Carrie serve as hosts periodically on the Trinity Broadcasting Network, and make guest appearances on other Christian television networks. Stephen is seen weekly in the Albuquerque area on the churches "Real Life" television broadcast. In July of 2000, Stephen brought his over two decades of ministry experience to the Pastorate of Albuquerque Revival Church. His vision for the church is moving it forward each year bringing the church to greater levels of effectiveness.
---