Adat Shalom Messianic Congregation
Who We Are
Sharing the Messianic Hope
"Sharing the Messianic Hope"
A Messianic Congregation whose hearts desire is to see the Jewish people find their Messiah.
---
---
Our Services
Service Times
---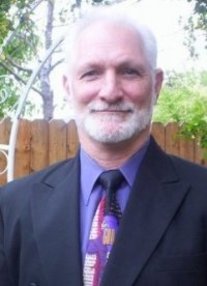 Robin David Rose
Congregational Leader
Born in the 50's to a Jewish family in Miami, Florida, Robin and his family belonged to a Conservative Synagogue in North Miami and at the age of 13, having had 4 years of Hebrew school training, he became a Bar Mitzvah. Following his Bar Mitzvah, Robin had an additional 2 years of confirmation studies in his local synagogue. On New Years Eve 1972, Robin was confronted with the fact that Jesus, the One who he had rejected all his life as a Jew, could very well be the true Messiah. As a result, Robin's life took a dramatic turn and he was hungry to study the Bible and know more about this Jesus who seemed to be touching the lives of many young people during the turbulent 60's and early 70's. To his amazement and delight, Robin had realized that he had not only come to know the God of Israel, but that Jesus was the long-awaited Jewish Messiah that his people had been expecting for thousands of years. As he studied further, all the pieces of his Jewish heritage began fitting together - why the Jewish people were chosen and what was ahead for them in God's future purposes. After receiving Jesus as his Messiah and Lord, Robin joined a storefront ministry located in North Miami. It was at this time that Robin met his future wife, Karen Goldstein, another Jewish believer, and they married in February in 1975.
---
Full story detailing how Robin lies to his congregation and abuses those of us who stand up to him here: https://wordpress.com/page/caerathornton.wordpress.com/24 Pastor Rose is a proud and arrogant narcissist who refuses to listen to reason or learn from his mistakes. He knowingly concealed a sex offender's status from the church and the leadership and refuses to address the issue or admit any wrongdoing. 7 years of my life wasted overnight. Steer clear of this church. Even if you're not physically in danger you cannot expect any truth or sound doctrine here.
Create an account or sign in to save your experience.
Go here? Tell us why you love Adat Shalom Messianic Congregation. Visited? Tell us what a newcomer can expect.