Acts Church of Henry County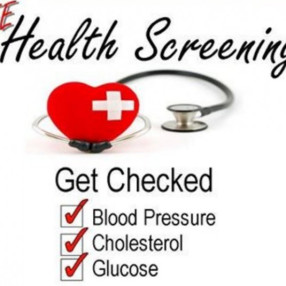 Who We Are
I am honored to conned with you today. I am the chair person of the Healthy Heart Coalition (we are a part of a network of coalitions addressing heart health, diabetes, asthma, health equity, health literacy, smoke free communities, interfaith, safe & healthy kids teens and youth) and more.
Heart disease is the leading cause of death for both men and women, locally and nationally. In honor of Heart Health Month we are brining a team of health professionals to the local community on Friday, February 12, from 9:00 - 3:00 PM a wonderful all day event! Our coalition was selected by CDC, Emory and the Vice Secretary's Office for Health in Washington D.C for a great community health alliance. We would love to include you in this prestigious alliance. We hope to count on you to bring your members to this great event and join our list of amazing "Community Health Champions".This list of leading congregations are bridging our communities through a campaign with schools, school systems, congregations and businesses working together, for better health outcomes!
I have included a link to the registration site. We will have great give aways, free health screenings (provided by Emory Women's Health Center) and free immunizations (provided by Walgreens cooperate office) as well!
This will be the beginning of a great, new expansion and growth for your church and for our shared goals of improving health in all communities.
Congratulations to you and your congregation for being selected to be a part of this local and national health network.
Registration Link:
http://wwwcoalitionshealthsummit2016.eventbrite.com
Sincerely,
Cornelia King
(404) 272 - 4286 (cell)
---
---
Our Services
Service Times
---