General Baptist Churches in Flint, MI
Discover 1 churches
Find a Church
Denomination
General Baptist churches describe themselves with words like casual, down to earth, and friendly.
Popular church music styles include contemporary, traditional hymns, and praise and worship. General Baptist churches often offer children's ministry, adult education, nursery, food pantry, and seniors ministry programs.
Featured Leader
Mike Vickery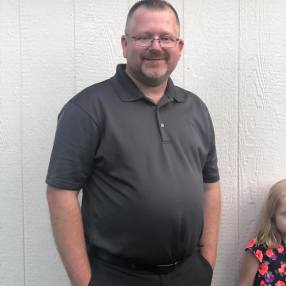 Mike came to Hopewell in 2019, joining the staff in January 2020. He comes with a vision of connecting the life transformation happening locally to a broader audience digitally. Mike's passion is to help people begin or restart their faith journey on the path to discovering their full God potential.
General Baptist Churches in Flint
Michigan
Flint

All Towns & Cities Acme, MI Ada, MI Addison, MI Adrian, MI Afton, MI Ahmeek, MI Akron, MI Alanson, MI Alba, MI Albion, MI Albright Shores, MI Alden, MI Alger, MI Algonac, MI Allegan, MI Allen, MI Allendale, MI Allen Park, MI Allenton, MI Alma, MI Almont, MI Alpena, MI Alto, MI Amasa, MI Ann Arbor, MI Ann Arbori, MI Applegate, MI Arbor, MI Arcadia, MI Argentine, MI Argyle, MI Armada, MI Ashley, MI Athens, MI Atlanta, MI Atlantic Mine, MI Attica, MI Atwood, MI Auburn, MI Auburn Hillls, MI Auburn Hills, MI Augres, MI AuGres, MI Au Gres, MI Augusta, MI Au Train, MI Avoca, MI Azalia, MI Bad Axe, MI Baldwin, MI Bancroft, MI Bangor, MI Bannister, MI Baraga, MI Barbeau, MI Bark River, MI Baroda, MI Barryton, MI Barton City, MI Bath, MI Battle Creek, MI Bay City, MI Bay Port, MI Bay Shore, MI Bear Lake, MI Beaverdam, MI Beaver Island, MI Beaverton, MI Belding, MI BELDING, MI Bellaire, MI Belleville, MI Bellevue, MI Belmont, MI Bentley, MI Benton Harbor, MI Benzonia, MI Bergland, MI Berkley, MI Berrien Center, MI Berrien Springs, MI Bessemer, MI Beulah, MI Beverly Hills, MI Big Bay, MI Big Rapids, MI Birch Run, MI birmingham, MI Birmingham, MI Black River, MI Blanchard, MI Blissfield, MI Bloomfield Hills, MI Bloomfield Township, MI Bloomfld Hills, MI Bloomingdale, MI Boon, MI Boyne City, MI Boyne Falls, MI Brant, MI Breckenridge, MI Breedsville, MI Brethren, MI Bridgeport, MI Bridgman, MI Brighton, MI Brimley, MI Britton, MI Brockway, MI Bronson, MI Brooklyn, MI Brown City, MI Brownstown, MI Bruce, MI Bruce Crossing, MI Bruce Twp, MI Bruce TWP, MI Brutus, MI Buchanan, MI Buckley, MI Burlington, MI Burnips, MI Burr Oak, MI Burt, MI Burtchville, MI Burt Lake, MI Burton, MI Burton , MI BURTON, MI Byron, MI Byron Center, MI Cadillac, MI Caledonia, MI Calumet, MI Cambridge Jct, MI Cambridge Jct., MI Camden, MI Cannonsburg, MI Canton, MI Capac, MI Carleton, MI Carney, MI Caro, MI Carp Lake, MI Carrollton, MI Carson City, MI Carsonville, MI Cascade, MI Casco, MI Caseville, MI Casnovia, MI Caspian, MI Cass City, MI Cassopolis, MI Cedar, MI Cedar Lake, MI Cedar Springs, MI Cedarville, MI Cement City, MI Centerline, MI Center Line, MI Central Lake, MI Centreville, MI Ceresco, MI Champion, MI Channing, MI Charlevoix, MI Charlotte, MI Chase, MI Chassell, MI Chatham, MI Cheboygan, MI Chelmsford, MI Chelsea, MI Chesaning, MI Chesterfield, MI China, MI Clare, MI Clarklake, MI Clarkston, MI Clarksville, MI Clawson, MI Clayton, MI Climax, MI Clinton, MI Clinton Township, MI Clinton Twp, MI Clinton TWP, MI Clio, MI Clyde, MI Coldwater, MI Coleman, MI Coloma, MI Colon, MI Columbiaville, MI Commerce Township, MI Comstock Park, MI Concord, MI Conklin, MI Constantine, MI Cooks, MI Coopersville, MI Copemish, MI Copper Harbor, MI Coral, MI Corunna, MI Covert, MI Covington, MI Croswell, MI Crystal, MI Crystal Falls, MI Curran, MI Curtis, MI Custer, MI Cutlerville, MI Dafter, MI Daggett, MI Dansville, MI Davisburg, MI Davison, MI dearborn, MI Dearborn, MI DEARBORN, MI Dearborn Heights, MI Dearborn Hgts, MI Dearborn Hts, MI Decatur, MI Decker, MI Deckerville, MI Deerfield, MI Deford, MI Delton, MI Detour Village, MI De Tour Village, MI DeTour Village, MI De Tour Vlg, MI Detriot, MI detroit, MI Detroit, MI DETROIT, MI Detroiy, MI Dewitt, MI DeWitt, MI De Witt, MI Dexter, MI Dimondale, MI Dollar Bay, MI Dorr, MI Douglas, MI Dowagiac, MI Dowling, MI Drummond Island, MI Dryden, MI Dundee, MI Durand, MI Dutton, MI Eagle, MI Eagle Harbor, MI East Grand Rapids, MI East Jordan, MI East Lansing, MI East Leroy, MI Eastpointe, MI East Port, MI East Tawas, MI Eaton Rapids, MI Eau Claire, MI Eben Junction, MI Eckerman, MI Ecorse, MI Edenville, MI Edmore, MI Edwardsburg, MI Elberta, MI Elk Rapids, MI Elkton, MI Ellsworth, MI Elmira, MI Elsie, MI Elwell, MI Emmett, MI Empire, MI Engadine, MI Erie, MI Escanaba, MI Essexville, MI Evart, MI EVART, MI Ewen, MI Fairgrove, MI Fair Haven, MI Fairview, MI Falmouth, MI Farmington, MI Farmington Hills, MI Farmington Hls, MI Farwell, MI FARWELL, MI Felch, MI Fennville, MI Fenton, MI Fenwick, MI Ferndale, MI Fife Lake, MI Filion, MI Flat Rock, MI Flint, MI Flushing, MI Forester, MI Forest Grove, MI Forestville, MI Fort Gratiot, MI Fostoria, MI Fountain, MI Fowler, MI Fowlerville, MI Frankenmuth, MI Frankfort, MI Franklin, MI Fraser, MI Freeland, MI Freeport, MI Free Soil, MI FREESOIL, MI Fremont, MI Frontier, MI Fruitport, MI Ft Gratiot, MI Gagetown, MI Gaines, MI Galesburg, MI Galien, MI Garden, MI Garden City, MI Gaylord, MI Genesee, MI Germfask, MI Gibraltar, MI Gladstone, MI Gladwin, MI Glen Arbor, MI Glendora, MI Glennie, MI Gobles, MI Goetzville, MI Goodells, MI Good Harbor, MI Goodrich, MI Gould City, MI Gowen, MI Grand Blanc, MI Grand Cayman, MI Grand Haven, MI Grand Junction, MI Grand Ledge, MI Grand Marais, MI Grand Rapids, MI Grandville, MI Grant, MI Grass Lake, MI GRASS LAKE, MI Grawn, MI Grayling, MI Greenland, MI Greenville, MI Gregory, MI Grosse Ile, MI Grosse Pointe, MI Grosse Pointe Farms, MI Grosse Pointe Park, MI Grosse Pointe Woods, MI Grosse Pte Frs, MI Grosse Pte Wds, MI Gulliver, MI Gwinn, MI Hadley, MI Hale, MI Hamburg, MI Hamilton, MI Hamtramck, MI Hancock, MI Hanover, MI Harbert, MI Harbor Beach, MI Harbor Springs, MI Harper Woods, MI Harrietta, MI Harrison, MI Harrison Township, MI Harrisville, MI Harsens Island, MI Hart, MI Hartford, MI Hartland, MI Haslett, MI Hastings, MI Hawks, MI Hazel Park, MI Helena, MI Hemlock, MI Henderson, MI Hermansville, MI Herron, MI Hersey, MI HERSEY, MI Hesperia, MI Hessel, MI Hickory Corners, MI Higgins Lake, MI Highland, MI Highland Park, MI Hillman, MI Hillsdale, MI Holland, MI Holly, MI Holt, MI Holton, MI Homer, MI Honor, MI Hope, MI Hopkins, MI HOPKINS, MI Horton, MI Houghton, MI Houghton Lake, MI Howard City, MI Howell, MI Hubbard Lake, MI Hubbardston, MI Hubbell, MI Hudson, MI Hudsonville, MI Hulbert, MI Huntington Woods, MI Hyde, MI Ida, MI Idlewild, MI Imlay City, MI Indian River, MI Inkster, MI Interlochen, MI Ionia, MI IONIA, MI Ira, MI Iron Mountain, MI Iron River, MI Irons, MI Ironwood, MI IRONWOOD, MI Ishpeming, MI Ithaca, MI ITHACA, MI Jackson, MI Jamestown, MI Jeddo, MI Jenison, MI Jerome, MI Johannesburg, MI Jones, MI Jonesville, MI Kalamazoo, MI Kaleva, MI Kalkaska, MI Kawkawlin, MI Keego Harbor, MI Kendall, MI Kenockee, MI Kent City, MI Kentwood, MI Kentwood , MI KENTWOOD, MI Kewadin, MI Kilmanagh, MI Kimball, MI Kincheloe, MI Kinde, MI Kingsford, MI Kingsley, MI Kingston, MI Lachine, MI Lacota, MI Laingsburg, MI Lake, MI Lake Ann, MI Lake City, MI Lake Leelanau, MI Lake Linden, MI Lake Odessa, MI Lake Orion, MI Lakeport, MI Lakeside, MI Lakeview, MI Lakeville, MI Lambertville, MI Lanse, MI L'Anse, MI Lansing, MI Lapeer, MI Lasalle, MI LaSalle, MI La Salle, MI Lathrup Village, MI Laurium, MI Lawrence, MI Lawton, MI Leaton, MI Leland, MI Lennon, MI Lenox, MI Lenox Township, MI Leonard, MI Leroy, MI LeRoy, MI Leslie, MI Levering, MI Lewiston, MI Lexington, MI Lincoln, MI Lincoln Park, MI Linden, MI Linkville, MI Linwood, MI Litchfield, MI Little Lake, MI Livonia, MI Lowell, MI LOWELL, MI Ludington, MI Lupton, MI Luther, MI Mackinac Island, MI Mackinaw City, MI Macomb, MI Macomb Township, MI Macomb Twp, MI Madison Heightrs, MI Madison Heights, MI MADISON HGTS, MI Madison Hts, MI Mancelona, MI Manchester, MI Manistee, MI Manistique, MI Manitou Beach, MI Manton, MI Manton Gilbert, MI Manton (Gilbert), MI Maple City, MI Maple Rapids, MI Marcellus, MI Marenisco, MI Marine City, MI Marion, MI Marlette, MI Marne, MI Marquette, MI Marshall, MI Martin, MI Marysville, MI Mason, MI Mass City, MI Mattawan, MI Maybee, MI Mayville, MI Mcbain, MI McBain, MI Mc Bain, MI Mcmillan, MI McMillan, MI Mc Millan, MI Mears, MI Mecosta, MI Melvin, MI Melvindale, MI Memphis, MI Mendon, MI Menominee, MI Merrill, MI Merritt, MI Mesick, MI Metamora, MI Metz, MI Michigamme, MI Michigan Center, MI Middleton, MI Middleville, MI Midland, MI Mikado, MI Milan, MI Milford, MI Millersburg, MI Millington, MI Minden City, MI Mio, MI Mohawk, MI Moline, MI Moltke, MI Monroe, MI Montague, MI Montaque, MI Montgomery, MI Montrose, MI Moorestown, MI Moran, MI Morenci, MI Morley, MI Morrice, MI Mount Clemens, MI Mount Morris, MI Mount Pleasant, MI Mt Clemens, MI Mt Morris, MI Mt. Morris, MI Mt Pleasant, MI Mt. Pleasant, MI Muir, MI Mulliken, MI Munger, MI Munising, MI Munith, MI MUNITH, MI Muskegon, MI Muskegon Heights, MI Mussey, MI Nadeau, MI Napoleon, MI Nashville, MI Naubinway, MI Negaunee, MI Newaygo, MI New Baltimore, MI Newberry, MI New Boston, MI New Buffalo, MI NEW BUFFALO, MI New Era, MI New Haven, MI New Hudson, MI New Lothrop, MI Newport, MI Niles, MI NILES, MI N Muskegon, MI Noordeloos, MI North Adams, MI North Branch, MI Northland, MI North Muskegon, MI Northport, MI North Star, MI North Street, MI Northville, MI Norton Shores, MI Norton Shores (Norton Shores), MI Norvell, MI Norway, MI Nottawa, MI novi, MI Novi, MI Nunica, MI Oakland Township, MI Oakley, MI Oak Park, MI Ocqueoc, MI Oil City, MI Okemos, MI Oldbury West, MI Old Mission, MI Olivet, MI Omena, MI Omer, MI Onaway, MI Onekama, MI Onondaga, MI Onsted, MI Ontonagon, MI Orchard Lake, MI Ortonville, MI Oscoda, MI Oshtemo, MI Osseo, MI Ossineke, MI Otisville, MI Otsego, MI Ottawa Lake, MI Otter Lake, MI Overisel, MI Ovid, MI Owendale, MI Owosso, MI Oxford, MI Painesdale, MI Palmer, MI Palms, MI Palmyra, MI Palo, MI Paradise, MI Parchment, MI Paris, MI Parma, MI PARMA, MI Paw Paw, MI Paynesville, MI Peck, MI Pelkie, MI Pellston, MI Pentwater, MI Perkins, MI Perrington, MI Perrinton, MI Perry, MI Petersburg, MI Petersburg (Summerfield), MI Petoskey, MI Pewamo, MI Pickford, MI Pierson, MI Pigeon, MI Pinckney, MI Pinconning, MI Pittsford, MI Plainwell, MI Pleasant Lake, MI Plymouth, MI Plymouth Township, MI Pointe Aux Pins, MI Pompeii, MI Pontiac, MI Portage, MI Port Austin, MI Port Hope, MI Port Huron, MI Portland, MI Port Sanilac, MI Posen, MI Potterville, MI Powers, MI Prescott, MI Prudenville, MI Pullman, MI Quincy, MI Quinnesec, MI Ramsay, MI Rapid City, MI Rapid River, MI Ravenna, MI Ray, MI Reading, MI Redford, MI Redford Township, MI Reed City, MI Reeman, MI Reese, MI Remus, MI Republic, MI Rhodes, MI Richland, MI Richmond, MI Richville, MI Riga, MI Riley, MI Riverdale, MI River Rouge, MI Riverview, MI Rochester, MI Rochester Hills, MI Rochester Hills , MI Rochester Hls, MI Rock, MI Rockford, MI Rockland, MI Rockwood, MI Rodney, MI Rogers City, MI Romalus, MI Romeo, MI Romulus, MI Roscommon, MI Rosebush, MI Rose City, MI Rose City (Ogemaw County), MI Roseville, MI Rothbury, MI Royal Oak, MI Ruby, MI Rudyard, MI Ruth, MI Saginaw, MI Sagola, MI Saint Charles, MI Saint Clair, MI Saint Clair Shores, MI Saint Helen, MI Saint Ignace, MI Saint Johns, MI Saint Joseph, MI Saint Louis, MI Saline, MI Sand Lake, MI Sand Point, MI Sandusky, MI Sanford, MI Saranac, MI Saugatuck, MI Sault Sainte Marie, MI Sault Saint Marie, MI Sault Ste Mari, MI Sault Ste Marie, MI Sault Ste. Marie, MI Sault St Marie, MI Sault St. Marie, MI Sawyer, MI Schoolcraft, MI Scotts, MI Scottville, MI Sears, MI SEARS, MI Sebewaing, MI Shaftsburg, MI Shelby, MI Shelbytownship, MI Shelby Township, MI Shelby Township (Shelby Township), MI Shelbyville, MI SHELBYVILLE, MI Shepherd, MI SHEPHERD, MI Sheridan, MI Sheridan Vickeryville, MI Sheridan (Vickeryville), MI Shingleton, MI Sidnaw, MI Sidney, MI Silverwood, MI Sister Lakes, MI Six Lakes, MI Skandia, MI Snover, MI Sodus, MI Somerset, MI Somerset Center, MI South Boardman, MI South Branch, MI Southfield, MI Southgate, MI South Haven, MI South Lyon, MI South Range, MI South Rockwood, MI Spalding, MI Sparta, MI Spring Arbor, MI Springfield, MI Spring Lake, MI Springport, MI Spruce, MI Standish, MI Stanton, MI Stanwood, MI St. Clair, MI St Clair Shore, MI St Clair Shores, MI St. Clair Shores, MI Stephenson, MI Sterling, MI Sterling Heights, MI Sterling Hgts, MI Sterling Hts, MI Stevensville, MI St Ignace, MI St. Ignace, MI St. Johns, MI St. Joseph, MI Stockbridge, MI Sturgis, MI Sumner, MI Sunfield, MI Suttons Bay, MI Swartz Creek, MI Swartz Creek (Flint), MI Tawas, MI Tawas City, MI Taylor, MI Tecumseh, MI Tekonsha, MI Tekonsha Mi, MI Temperance, MI Three Oaks, MI Three Rivers, MI THREE RIVERS, MI Tipton, MI Traverse City, MI Traverse City , MI Trenary, MI Trenton, MI Trout Creek, MI Trout Lake, MI Troy, MI Turner, MI Tuscola, MI Tustin, MI Twining, MI Twin Lake, MI Ubly, MI Union, MI Union City, MI Unionville, MI Utica, MI Vanderbilt, MI Vassar, MI Vermontville, MI Vernon, MI Vestaburg, MI Vicksburg, MI Vogel Center, MI Vulcan, MI Wakefield, MI Waldron, MI Wales, MI Walker, MI Walkerville, MI Wallace, MI Walled Lake, MI Waltz, MI Warren, MI Warren , MI WARREN, MI Washington, MI Washington Township, MI Waterfod, MI Waterford, MI Waterford Township, MI Watersmeet, MI Watervliet, MI Wayland, MI Wayne, MI W Bloomfield, MI Webberville, MI Weidman, MI Wells, MI Wellston, MI West Bloomfield, MI West Branch, MI Westland, MI West Olive, MI Weston, MI Westphalia, MI Wheeler, MI White Cloud, MI Whitehall, MI White Lake, MI White Pigeon, MI White Pine, MI Whitmore Lake, MI Whittaker, MI Whittemore, MI Williamsburg, MI Williamston, MI Wilson, MI Winn, MI Winona, MI Wixom, MI Wolverine, MI Wolverine Lake, MI Woodhaven, MI Woodland, MI Wright, MI Wyandotte, MI Wyoming, MI Wyoming (Grand Rapids), MI Yale, MI Ypislanti , MI Ypsilanti, MI Zeeland, MI