St. Matthias Episcopal Church
St. Matthias Episcopal Church
Open doors, Open hearts, Open minds -- All are welcome.
Minocqua, WI
Who We Are
Whoever you are, wherever you come from, at whatever point you find yourself on the pilgrimage of faith, you are welcome at St. Matthias' Church. Whether you are a visitor in our beautiful Lakeland area or a permanent resident, we invite you to worship with us and join us in serving the world.
About Us
Leadership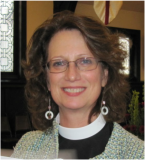 Rev. Erin Kirby
Reverend Erin Kirby is the Rector at St. Matthias Episcopal Church. She received her Master of Divinity degree from Church Divinity School of the Pacific in Berkeley, California in May 2011.