Harmony Vineyard Church
Bringing the Kingdom... Here. Now. For all.
Ashland, VA
Give
Live Stream
Plan Your Visit
Who We Are
If you are looking for a church that feels like a family, that has people who are willing to be real with each other, and that pursues God's presence through biblical preaching and power encounters, then Harmony Vineyard is the church you've been looking for.
About Us
Our Services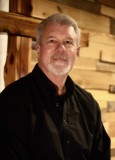 Jeff Fehn
Jeff Fehn was born in Evansville, IN. He moved to Indianapolis to attend Butler University on a basketball scholarship, and graduated from there with a B.A. degree in communications. After spending most of his working career in the information technology arena, God called Jeff into the pastorate in 2004. He returned to school and received his Master of Divinity degree from Virginia Union University in 2007, and his Doctor of Ministry degree from Regent University in 2015. After being ordained by the Association of Vineyard Churches, USA, Jeff and his wife Sally planted Harmony Vineyard Church in 2007. Jeff and Sally have a daughter, Barbara (married to Brian) and a son, Jarrett (married to Jennifer), and three granddaughters.