First United Methodist Church of Rio Grande City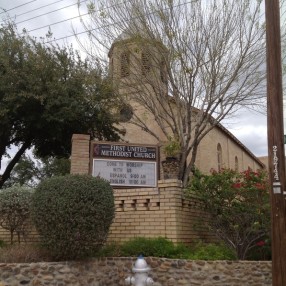 Who We Are
A congregation with a rich history and an amazing future, we are a United Methodist congregation, a part of El Valle District of the Rio Grande Conference. We exist to make disciples of Jesus Christ for the transformation of the world.
We welcome any and all who desire to know God, who seek answers to the questions of life, who want to serve God.
---
---
Our Services
Service Times
Sunday
09:00am

-

Culto en español

11:00am

-

English Worship
---
Rev. Jon Herrin
Pastor
Has served in pastoral ministry for over 13 years, served in international missions for over six years, and served in higher education for over 23 years. He and his wife have three grown children involved with education and health care.
---