Concordia Lutheran Church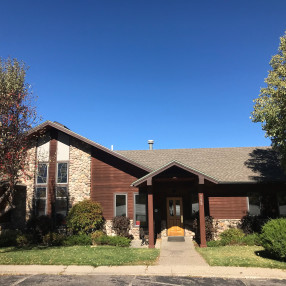 Who We Are
Learning, Living, Sharing the Gospel
Our Savior, Jesus, promised us a day where He will welcome us home with these words: "Come, you who are blessed by My Father; take your inheritance, the Kingdom prepared for you since the creation of the world." (Matthew 6:34) That "Welcome Home" will usher us into eternal joy in Heaven.
Between your home and your Heavenly home stands Concordia Lutheran Church. Concordia represents a "family of believers in Jesus Christ" who find in Him forgiveness, life, and salvation. These things are gifts from God for the sake of Jesus.
At Concordia, we are far from perfect. We truly believe our church is a "hospital for sinners rather than a hotel for saints." We believe that as we gather around God's Word in the Bible, the Spirit of God molds and shapes us into a family with eternal ties. We truly desire to open our arms and hearts to you. We stand ready to care for you and to serve alongside you in the fulfilling of our mission statement: "Learning, Living, Sharing the Gospel."
From all of us at Concordia, we simply want to say to you: "Welcome Home!"
---
---
Our Services
Service Times
Sunday
09:00am

-

All are welcome!
What to Expect
---
---