About
Pentecostal (UPCI) churches describe themselves with words like spirit-filled, friendly, and multigenerational.
Popular church music styles include contemporary, traditional hymns, and praise and worship. Pentecostal (UPCI) churches often offer children's ministry, youth group, missions, young adults, and community service programs.
Visitor Experiences
"I found a place where I belong. A love that I can't comprehend and a church family willing to put up with me and all that I go through. It truly is a place I can and do call home. It's Holy Ghost filled and every service is a miracle waiting to happen. I can't say enough about the people or the P......read more"
Nikki
at
Christian Life Center
Featured Leader
Jeremy Damesworth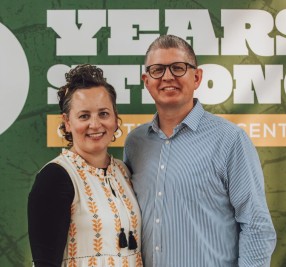 Jeremy Damesworth is the Senior Pastor at Christian Life Center of the TriCities in Kingsport, Tn. He has three wonderful children and an amazing wife that still puts up with his antics after twenty-eight years of marriage. Jeremy has a love for the Lord and wants to share that love with the comm...
...read more
---
Pentecostal (UPCI) in Kingsport , TN

Passionate Reverent, Contemporary
Casual, Friendly
Choir, Children's Ministry
Live Stream