About
Presbyterian (PCUSA) churches describe themselves with words like friendly, traditional liturgy, and multigenerational.
Popular church music styles include traditional hymns, contemporary, and organ. Presbyterian (PCUSA) churches often offer adult education, choir, community service, missions, and children's ministry programs.
Visitor Experiences
"I can't say enough good things about Shannondale, my husband passed unexpectedly and we were moving here from Ky . Had no home church since it had only been a week that we had signed on our house, they let us have his service there were so nice , I can't say enough about how they helped me "
Judith Warrick
at
Shannondale Presbyterian Church
Featured Leader
Donald Grady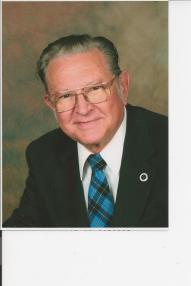 Pastor Don Grady was born in Washington, DC., where he was active in Youth for Christ and other Christian organizations. He has an undergraduate degree in Math and Physics and a Master's of Divinity degree. His sermons are Biblically-based and the congregation is encouraged to study the Scri...
...read more
---
Presbyterian (PCUSA) in Knoxville , TN

Organ, Praise and Worship
Multigenerational, Creative
Youth Group, Children's Ministry

Presbyterian (PCUSA) in Knoxville , TN

Traditional Hymns, Organ
Down to Earth, Casual
Nursery, Choir