About
Independent Baptist churches describe themselves with words like friendly, conservative, and down to earth.
Popular church music styles include traditional hymns, praise and worship, and contemporary. Independent Baptist churches often offer missions, children's ministry, youth group, nursery, and young adults programs.
Visitor Experiences
"I love this church. Our Pastor, Rev. Earl Partain Sr., preaches the word of God. He loves his flock and treats everyone the same. The members are so wonderful. Fellowship is awesome. "
Lori Anne Yarbrough
at
Pleasant Hill Baptist Church
Featured Leader
Earl Partain, Sr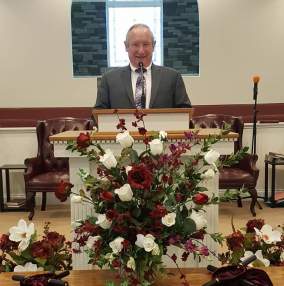 ---
Independent Baptist in Piedmont , AL

Traditional Hymns, Contemporary
Friendly, Neighborhood-focused
Faith and Work, Dance