Messianic Churches in Conyers, GA
Discover 1 churches
Find a Church
Denomination
Messianic churches describe themselves with words like spirit-filled, traditional liturgy, and casual.
Popular church music styles include praise and worship, passionate reverent, and contemporary. Messianic churches often offer faith and work, dance, children's ministry, community service, and adult education programs.
Featured Leader
Jan Wilson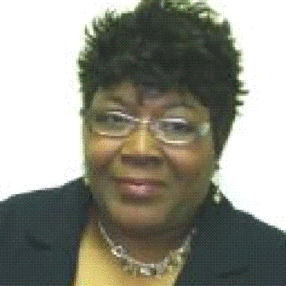 Apostle Jan Wilson has been in the ministry for more than 30 years. She has written many articles, books and training manuals on a wide variety of subjects that impact, families, marriages, children & the business of ministry. Apostle Jan directs the day to day servicing requirements of The A...
...read more
Messianic Churches in Conyers
Georgia
Conyers

All Towns & Cities Abbeville, GA Acworth, GA Adairsville, GA Adel, GA ADEL, GA Adrian, GA Ailey, GA Alamo, GA Alapaha, GA ALAPAHA, GA Albany, GA Allenhurst, GA Allentown, GA Alma, GA Alpharetta, GA Alston, GA Alto, GA Ambrose, GA Americus, GA Andersonville, GA Apalachee, GA Appling, GA Arabi, GA Aragon, GA Argyle, GA Arlington, GA Armuchee, GA Arnoldsville, GA Ashburn, GA Athens, GA Atlanta, GA Atlanta , GA ATLANTA, GA Attapulgas, GA Attapulgus, GA Auburn, GA Augusta, GA Augusta , GA Austell, GA Avera, GA Avondale Estates, GA Axson, GA Baconton, GA Bainbridge, GA BAINBRIDGE, GA Balaghat, GA Baldwin, GA Ball Ground, GA Barnesville, GA BARNESVILLE, GA Barney, GA Bartow, GA BARTOW, GA Barwick, GA Baxley, GA Beachton, GA Bellville, GA Berlin, GA Bethlehem, GA Bishop, GA Blackshear, GA Blairsville, GA Blakely, GA Blakey, GA Blakley, GA Bloomingdale, GA Blue Ridge, GA Bluffton, GA Blythe, GA Bogart, GA Bollingbrook, GA Bonaire, GA Boneville, GA Boston, GA Bostwick, GA Bowden, GA Bowdon, GA Bowersville, GA Bowman, GA Box Springs, GA Bradley, GA Branchville, GA Braselton, GA Bremen, GA Bridgeboro, GA Brinson, GA Bristol, GA Bronwood, GA Brookfield, GA Brooklet, GA BROOKLET, GA Brooks, GA Broxton, GA brunswick, GA Brunswick, GA Buchanan, GA Buckhead, GA Buena Vista, GA BUENA VISTA, GA Buford, GA Butler, GA Byromville, GA Byron, GA BYRON, GA Caddy, GA Cadwell, GA Cairo, GA CAIRO, GA Cairo / Whigham, GA Calhoun, GA Calvary, GA CALVARY, GA Camak, GA Camilla, GA Canon, GA Canton, GA Carlton, GA Carnesville, GA Carrollton, GA CARROLLTON, GA Carrolton, GA Cartersville, GA Cassville, GA Cataula, GA Cave Spring, GA Cecil, GA CECIL, GA Cedar Springs, GA Cedartown, GA Centerville, GA Chamblee, GA Chatsworth, GA Chauncey, GA CHAUNCEY, GA Cherrylog, GA Cherry Log, GA Chester, GA Chestnut Mountain, GA Chickamauga, GA Chula, GA Clarkdale, GA Clarkesville, GA Clarkston, GA Claxton, GA CLAXTON, GA Clayton, GA Clermont, GA Cleveland, GA Climax, GA Cloudland, GA Clyo, GA Cobb, GA Cobbtown, GA Cochram, GA Cochran, GA Cohutta, GA Colbert, GA Coleman, GA College Park, GA COLLEGE PARK, GA Collins, GA Colquitt, GA Columbus, GA Columbus , GA COLUMBUS, GA Comer, GA Commer, GA COMMER, GA Commerce, GA Concord, GA CONCORD, GA Conley, GA Conyers, GA Coolidge, GA Cordele, GA Cornelia, GA Covington, GA Crandall, GA Crawford, GA Crawfordville, GA Culloden, GA CULLODEN, GA Culverton, GA Cumming, GA CUMMING, GA cusseta, GA Cusseta, GA Cuthbert, GA Dacula, GA Dahlonega, GA Daisy, GA DAISY, GA Dallas, GA Dalton, GA Damascus, GA Danielsville, GA Danville, GA Darien, GA Davisboro, GA Dawson, GA Dawsonville, GA Dearing, GA Decatur, GA Demorest, GA Denton, GA Desoto, GA De Soto, GA Devereaux, GA Devereux, GA Dewy Rose, GA Dexter, GA Dillard, GA Dixie, GA Doerun, GA DOERUN, GA Donalsonville, GA Doraville, GA Douglas, GA Douglasville, GA DOUGLASVILLE, GA Dry Branch, GA Dublin, GA DUBLIN, GA Dudley, GA Duluth, GA Dunwoody, GA Dupont, GA Du Pont, GA Eastanollee, GA East Dublin, GA EAST DUBLIN, GA East Ellijay, GA Eastman, GA EASTMAN, GA East Point, GA East Pointe, GA Eatonton, GA Eden, GA Edison, GA EDISON, GA E Dublin, GA Elberton, GA Elko, GA Ellabell, GA Ellaville, GA Ellenton, GA Ellenwood, GA Ellerslie, GA Ellijay, GA Emerson, GA Enigma, GA ENIGMA, GA Epworth, GA Esom Hill, GA Eton, GA Euharlee, GA Evans, GA Experiment, GA Fairburn, GA Fairmount, GA Fargo, GA Farmington, GA Fayetteville, GA Felton, GA Fitzgerald, GA Fleming, GA Flintstone, GA Flovilla, GA FLOVILLA, GA Flowery Branch, GA Folkson, GA Folkston, GA Forest Park, GA Forsyth, GA FORSYTH, GA Forsythe, GA Fort Gaines, GA Fort Gordon, GA Fort Oglethorpe, GA Fortson, GA Fort Stewart, GA Fort Valley, GA FORT VALLEY, GA Foryth, GA Franklin, GA Franklin Springs, GA Ft Gaines, GA Ft Oglethorpe, GA Ft. Oglethorpe, GA Ft Valley, GA Funston, GA FUNSTON, GA Gainesville, GA Gainsville, GA Ga & Nbsp, GA GA 30041, GA Garden City, GA Gardi, GA Garfield, GA Gay, GA Geneva, GA Georgetown, GA Gibson, GA Gillsville, GA Girard, GA Glennville, GA Glenwood, GA GLENWOOD, GA Good Hope, GA Gordon, GA GORDON, GA Gough, GA Grantville, GA Gray, GA GRAY, GA Grayson, GA Greensboro, GA Greenville, GA Griffin, GA Grovetown, GA Guyton, GA Haddock, GA Hagan, GA Hahira, GA Hamilton, GA Hampton, GA Hapeville, GA Haralson, GA Hardwick, GA Harlem, GA Harrison, GA Hartsfield, GA Hartwell, GA Hatley, GA Hawkinsville, GA HAWKINSVILLE, GA Haynesville, GA Hazelhurst, GA Hazlehurst, GA Hazzelhurst, GA Helen, GA Helena, GA Hephzibah, GA Hiawassee, GA High Shoals, GA Hillsboro, GA HILLSBORO, GA Hilton, GA Hiltonia, GA Hinesville, GA Hiram, GA Hiram (Hiram/Dallas), GA Hoboken, GA Hogansville, GA Holly Springs, GA Homer, GA Homerville, GA Hortense, GA Hoschton, GA Howard, GA HOWARD, GA Hull, GA Ideal, GA Ila, GA Iron City, GA Irwinton, GA IRWINTON, GA Irwinville, GA IRWINVILLE, GA Ivey, GA Jackson, GA JACKSON, GA Jacksonville, GA Jakin, GA JAKIN, GA Jasper, GA Jefferson, GA Jeffersonville, GA JEFFERSONVILLE, GA Jekyll Island, GA Jenkinsburg, GA JENKINSBURG, GA Jersey, GA Jesup, GA Jewell, GA Johns Creek, GA Jonesboro, GA Juliette, GA JULIETTE, GA Junction City, GA Kathleen, GA Kennesaw, GA Kennesaw , GA Keysville, GA Killeen, GA Kingsland, GA Kingston, GA Kite, GA Knoxville, GA KNOXVILLE, GA KUMASI, GHANA, GA Lafayette, GA LaFayette, GA La Fayette, GA Lagrange, GA LaGrange, GA LAGRANGE, GA Lake City, GA Lakeland, GA Lakemont, GA Lake Park, GA LaSalle, GA Lavonia, GA lawrenceville, GA Lawrenceville, GA Leary, GA Lebanon, GA Leesburg, GA Lenox, GA LENOX, GA Leslie, GA Lexington, GA Lilburn, GA Lilly, GA Lincolnton, GA Lindale, GA Linton, GA Lithia Springs, GA Lithonia, GA Lizella, GA LIZELLA, GA Locust Grove, GA LOCUST GROVE, GA Loganville, GA Lookout Mountain, GA Louisville, GA Louvale, GA Lovejoy, GA Love Joy, GA LOVEJOY, GA Ludowici, GA Lula, GA Lulaton, GA Lumber City, GA Lumpkin, GA Luthersville, GA Lyerly, GA Lylerly, GA Lyons, GA Mableton, GA Mableton , GA Macon, GA MACON, GA Madison, GA MADISON, GA Manassas, GA Manchester, GA Manor, GA mansfield , GA Mansfield, GA Mapleton, GA Marble Hill, GA Marietta, GA Marietta, GA Marshallville, GA Martin, GA Martinez, GA Matthews, GA MATTHEWS, GA Mauk, GA Maysville, GA Mccaysville, GA McCaysville, GA Mc Caysville, GA Mcdonough, GA McDonough, GA Mc Donough, GA Mcintyre, GA Mc Intyre, GA Mcrae, GA McRae, GA Mc Rae, GA MCRAE, GA Meansville, GA Meeks, GA Meigs, GA Meldrim, GA Menlo, GA Mershon, GA Mesena, GA Metcalf, GA Metter, GA Midland, GA Midville, GA MIDVILLE, GA Midway, GA Milan, GA Milledgeville, GA Millen, GA MILLEN, GA Millwood, GA Milner, GA MILNER, GA Milton, GA Mineral Bluff, GA Mitchell, GA Molena, GA Monroe, GA Montezuma, GA Monticello, GA MONTICELLO, GA Montrose, GA Moreland, GA MORELAND, GA Morgan, GA Morganton, GA Morrow, GA MORROW, GA Morven, GA MORVEN, GA Moultrie, GA MOULTRIE, GA Mountain City, GA Mount Airy, GA Mount Vernon, GA Mountville, GA Mt Pleasant, GA Mt Vernon, GA Mt. Vernon, GA Murrayville, GA Musella, GA Mystic, GA Mystic / Tifton, GA Nahunta, GA Nashville, GA Naylor, GA Neal, GA Nelson, GA Nevils, GA Newborn, GA Newington, GA NEWINGTON, GA Newnan, GA Newton, GA Nicholls, GA Nicholson, GA Norcross, GA Norcross , GA Norman Park, GA NORMAN PARK, GA Norwood, GA Nunez, GA Oakfield, GA Oak Grove, GA Oakman, GA Oakwood, GA Ochlocknee, GA Ocilla, GA Odessadale, GA Odum, GA ODUM, GA Offerman, GA Oglethorpe, GA Oglethorphe, GA Oliver, GA Omaha, GA Omega, GA OMEGA, GA Orchard Hill, GA Oxford, GA Palmetto, GA Parrot, GA Parrott, GA Patterson, GA Pavo, GA Peachtree City, GA Peachtree Corners, GA Pearson, GA Pelham, GA Pelham / Camilla, GA Pembroke, GA Pendergrass, GA Penfield, GA Pennington, GA Perkins, GA PERKINS, GA Perry, GA Pinehurst, GA Pine Mountain, GA Pine Mountain Valley, GA Pineview, GA Pitts, GA Plains, GA Plainville, GA Pooler, GA Portal, GA Porterdale, GA Port Wentworth, GA Poulan, GA Powder springs, GA Powder Springs, GA Preston, GA Pulaski, GA Quitman, GA Rabun Gap, GA Ranger, GA Ray City, GA Rayle, GA Rebecca, GA Red Oak, GA Register, GA Reidsville, GA Rentz, GA Resaca, GA Rex, GA Reynolds, GA Rhine, GA Riceboro, GA Richland, GA Richmond Hill, GA Riddleville, GA Rincon, GA Ringgold, GA Rising Fawn, GA Riverdale, GA RIVERDALE, GA Roberta, GA ROBERTA, GA Rochelle, GA Rockledge, GA Rockmart, GA Rock Spring, GA Rocky Face, GA Rocky Ford, GA Rome, GA ROME, GA Roopville, GA Rossville, GA Roswell, GA Round Oak, GA Royston, GA Rutledge, GA Rydal, GA Saint George, GA Saint Marys, GA Saint Simons Is, GA Saint Simons Island, GA Sale City, GA SALE CITY, GA Sandersville, GA Sandy Bottom, GA Sandy Springs, GA Sardis, GA Sargent, GA Sasser, GA Sautee, GA Sautee Nacoochee, GA Sautee-Nacoochee, GA savannah, GA Savannah, GA SAVANNAH, GA Savannah (Thunderbolt), GA Savannah (Wilmington Island), GA Scotland, GA Scott, GA Scottdale, GA Scottsdale, GA Screven, GA SCREVEN, GA Sea Island, GA Senoia, GA Seville, GA Shady Dale, GA SHADY DALE, GA Shannon, GA Sharon, GA Sharpesburg, GA Sharpsburg, GA Sharpsburg , GA Shellman, GA Shiloh, GA Shingler, GA Siloam, GA Silver Creek, GA Smarr, GA Smithville, GA Smryna, GA Smyrna, GA Snellville, GA Social Circle, GA Soperton, GA SOPERTON, GA Spark, GA Sparks, GA Sparta, GA Springfield, GA SPRINGFIELD, GA Stapleton, GA Statenville, GA Statesboro, GA Statham, GA Stephens, GA St George, GA St. George, GA Stillmore, GA St Marys, GA St Marys, GA St. Marys, GA Stockbridge, GA Stockton, GA Stone Mountain, GA Stone Mountain , GA STONE MOUNTAIN, GA Stone Mountain Village, GA Stone Mt, GA Stone Mt., GA St Simons Isla, GA St Simons Island, GA St. Simons Island, GA St Simons Isle, GA Sugar Hill, GA Sugar Valley, GA Summersville, GA Summertown, GA Summerville, GA Summerville , GA Sumner, GA SUMNER, GA Sunnyside, GA Sunny Side, GA Surrency, GA Suwanee, GA Suwannee, GA Swainsboro, GA Sycamore, GA Sylvania, GA SYLVANIA, GA Sylvester, GA Talbotton, GA TALBOTTON, GA Talking Rock, GA Tallapoosa, GA Tallulah Falls, GA Tarrytown, GA Tate, GA Taylorsville, GA Tazewell, GA TBA, GA Temple, GA TENNILE, GA Tennille, GA The Rock, GA Thoamston, GA Thomaston, GA THOMASTON, GA Thomasville, GA Thomson, GA Thunderbolt, GA THUNDERBOLT, GA Tifton, GA TIFTON, GA Tiger, GA Tignall, GA Toccoa, GA Toccoa Falls, GA Toomsboro, GA Townsend, GA Trenton, GA Trion, GA Tucker, GA Tunnel Hill, GA Turin, GA Twin City, GA Twin City / Garfield, GA Tybee Island, GA Tyrone, GA Tyty, GA Ty Ty, GA TYTY, GA Unadilla, GA Union City, GA Union Point, GA Upatoi, GA Uvalda, GA UVALDA, GA Valdosta, GA Valdosta , GA VALDOSTA, GA Varnell, GA Vidalia, GA VIDALIA, GA Vidette, GA Vienna, GA VIENNA, GA Villa Rica, GA Waco, GA Wadley, GA Waleska, GA Walthourville, GA Waresboro, GA Warm Springs, GA Warner Robbins, GA Warner Robins, GA WARNER ROBINS, GA Warrenton, GA Warthen, GA Warwick, GA Washington, GA Watkinsville, GA Waverly, GA Waverly Hall, GA Waycross, GA WAYNEBORO, GA Waynesboro, GA Waynesville, GA Wayside, GA Wesley, GA West Green, GA Weston, GA West Point, GA Whigham, GA WHIGHAM, GA White, GA White Oak, GA White Plains, GA Whitesburg, GA Wildwood, GA Wiley, GA Willacoochee, GA Willacouchee, GA Williamson, GA WILLIAMSON, GA Winder, GA Winston, GA Winterville, GA Woodbine, GA Woodbury, GA Woodland, GA Woodstock, GA Woodville, GA Wray, GA Wrens, GA Wrightsville, GA WRIGHTSVILLE, GA Yatesville, GA YATESVILLE, GA Young Harris, GA Zebulon, GA ZEBULON, GA