Turning Point Open Bible - Spokane
Who We Are
Turning Point is committed to helping people grow closer to God and others.
Turning Point is committed to helping people grow closer to God and others. Our Sunday services are vibrant and focused on giving you the tools you need to live a purposeful life and have meaningful relationships. We also have a great Sunday morning kid's church and youth church where your kids and teens can meet people their own age and learn key principles that will help them on their own spiritual journey. We would love to have you worship with us and look forward to seeing you…
---
---
Our Services
What to Expect
---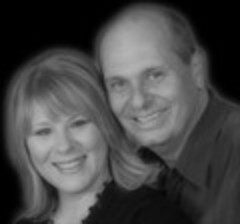 Monte LeLaCheur
Pastor Monte LeLaCheur moved to Spokane at the age of seven when his parents, Norman and Norma LeLaCheur, were elected as pastors of the First Church of the Open Bible. He graduated from Northwest Christian High School in 1974 and went on to receive his bachelor's degree in Religious Education from Open Bible College in Des Moines, Iowa. He then came back to Spokane where he received a master's degree in counseling from Whitworth College. Monte served as associate pastor under his father for fifteen years before being elected senior pastor in 1993. Pastor Monte has an extensive background in music and drama and has directed many, many productions here at the church. He and his wife, Amy Jo, have two children remaining – Danilee and Micah. Their son Tyler passed away at the age of 17.
---
Cathy DiBase. Was Neil...

My then husband Gary and I were young Christians stationed at the air force base...1975...we were away from family just 19 years old... your father was the pastor..at the time we left in 1979..we were pregnant with baby 4..when th your parents help all 5 of my children have their lives to christ...any now my grandkids are well on their way....thank them for me..I was all ready a christian...they taught me how to live it...my email is

[email protected]

were so blessed by the open bible church

Turning Point is a great family oriented church geared towards meeting the needs of multiple generations. From pre-school to Senior's ministries, there is something here for everyone. While the church size is large and growing there are ample opportunities to get involved in small groups enabling you to connect with others. The preaching, music, and activities are all designed to enable you to grow in your relationship with Christ and each other.

Turning Point Open Bible has a tremendous amount of balance, maturity and ministry opportunities. There's a good mix of age groups that brings maturity and energy to the services and the various ministries. I can see there's something for everyone and above all the pastors base their ministry and leadership on the word and building relationships. I can see that they have a mission,and clear goals in meeting the variety of needs to those that walk through their friendly doors. I'm also impressed with their facility, focus on worship and opportunities to get involved.
Create an account or sign in to save your experience.
Go here? Tell us why you love Turning Point Open Bible - Spokane. Visited? Tell us what a newcomer can expect.