Cleveland, OH
St. Thomas Evangelical Lutheran Church
St. Thomas Evangelical Lutheran Church
Thanksgiving People
Cleveland, OH
Who We Are
We come together from many different backgrounds to celebrate the Good News we have been given, to support each other through the bumps on our roads, and to give thanks for the many gifts we have been given. We are Thanksgiving People.
We celebrate worship in English every week, and in German as well on the second Sunday of every month.
About Us
Our Services
Leadership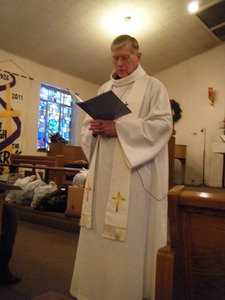 Pr. Dick Williams
Even after his retirement Pr. Williams felt the call to continue his ministry, coming to St. Thomas as our long-term interim pastor seven years ago, where he continues to be an advocate of Jesus Christ.
Our family attended Sunday services here back in the 1960s and it's included in the few good memories I have of my time growing up. It breaks my heart to see that our church has been bulldozed and replaced with condos.