St. Luke's Episcopal Church
Who We Are
A Diverse Urban Church Offering Radical Welcome and Full Inclusion
St. Luke's is a big-hearted welcoming family with a place for YOU at the table. Our diversities of race, class and sexual orientation make for a joyful richness of family life.
As the only historically African American Episcopal parish in East Tennessee, we continue to affirm our Black Church heritage of actively advocating for full equality and justice for all and for healing of the earth.
We actively support the Union of Black Episcopalians and its diocesan chapter. As a Believe Out Loud congregation, we also work for full LGBT equality in Church and society.
On May 7, 2013, Bishop George D. Young III installed The Rev. James R. Anderson
as our 3rd rector.
We're excited to bring to our ministry Father Anderson's wealth of experience and ministry gifts:
Strong, inspiring preaching
Exciting, meaningful liturgy
Non-judgmental and compassionate pastoral care
Commitment to and experience in ministry to all diversities
A passion for Jesus and a passion for justice, community involvement, neighborhood development and social justice
Come, join us as we move into this new chapter in the life of our parish.
---
---
Our Services
Service Times
Sunday
11:00am

-

Holy Eucharist - Rite 2
What to Expect
---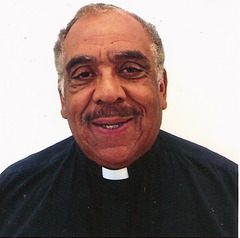 Rev. James R. Anderson, Rector
---
St. Luke's Episcopal Church is a thriving Christian community that is passionate about it's mission to welcome EVERYONE to the table. We are engaged in the East Knoxville community, and active in many areas of social justice, including workers' right, health care, environmental issues, GLBT inclusion, and much more. Our worship is traditional Episcopalian with a wide variety of musical styles.
Create an account or sign in to save your experience.
Go here? Tell us why you love St. Luke's Episcopal Church. Visited? Tell us what a newcomer can expect.