Who We Are
A place to reconnect your spirit without disconnecting your mind.
St. David's is a church where asking the right questions is more important than having the right answers. We treasure and honor the ages-old heritage of Christian faith and practice, while at the same time encouraging spiritual and intellectual exploration.
We are inspired and guided by the story of the first generation of Christians, who called themselves followers of "the way." They tried to live in the world as Jesus of Nazareth did: trusting God, loving one another, celebrating life, living without fear. They found that this way of life is one that nurtures the human spirit and forges a connection with the Spirit of God.
Our members come from many different faith backgrounds: Episcopal, Catholic, several varieties of Protestant, Buddhist, and "none of the above." Our intention is to be a place where spirits are nurtured and pilgrims are helped along their way. If you are on a spiritual journey, or looking for a place to begin one, you are welcome here.
You are invited to walk our 11-circuit garden labyrinth, modeled on famous Chartres Cathedral labyrinth, at any time, and to join us for traditional spoken worship on Sunday at 8 am, or for contemporary-language worship with music at 9:30 am. Children of any age are most welcome.
---
---
Our Services
Service Times
Sunday
08:00am

-

Traditional language, spoken service, no music (Rite I)

09:30am

-

Contemporary language, music, children's program (Rite II)
What to Expect
---
Leadership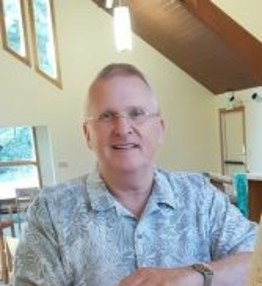 Richard Lind
Administrative Assistant
---