St Andrew's Episcopal Church
St Andrew's Episcopal Church
A growing, inclusive parish in the Episcopal Diocese of Eau Claire.
Ashland, WI
Who We Are
We are St. Andrew's Church, a liturgically centered religious community dedicated to God and rooted in the compassionate and hospitable traditions of the Episcopal Church and the worldwide Anglican Communion.
Mindful of God's limitless grace and our hope of salvation in Christ Jesus, we believe there should be no outcasts from God's table. We especially strive to embrace those who have been rejected elsewhere, as well as those who have not yet found a spiritual home.
About Us
Our Services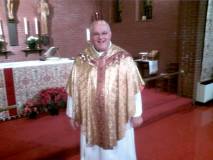 Fr Mark Ricker
Priest-in-Charge