Mililani Baptist Church
A Baptist (SBC) church in Mililani, HI
Who We Are
Mililani Baptist Church is a Southern Baptist congregation in Mililani, Hawaii, committed to glorifying God with a passion for Him and a compassion for people.
For over forty-six years, we have desired to make Him known in central O'ahu and around the world; and since our inception, have helped plant Korean, Filipino and Anglo churches, sent IMB missionaries and continue to support ministry efforts islandwide.
Join us on Sunday mornings at 8:00 or 11 am for worship, and at 9:30 am for Sunday School for all ages.
Nursery and childcare is available for both services and Sunday School (9:30 am). Our Tribe Youth also meets on Wednesdays at 6:30 pm.
Please visit mbaptist.org for details.
About Us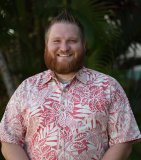 Dennis Andrews
Pastor
Pastor Dennis began serving at MBC in March 2019 with our families by cultivating discipleship opportunities among children, teens, and adults. In December of 2020, MBC called him to be the senior pastor. His greatest desire is to encourage, equip and empower parents as they fulfill their role of being the primary source of discipleship within each family. He is passionate about reaching families with the gospel (and has a soft spot for military families, as he is the son of a Marine and comes from a family with a rich history of service to our nation.) Pastor Dennis grew up in Pennsylvania before attending Word of Life Bible Institute in upstate New York, where he met his wife, Rachel. Together they attended Liberty University, and each earned a degree in Religion. He went on to earn a Master of Theological Studies from Liberty Baptist Theological Seminary and later earned a Master of Divinity as well. He has over ten years of pastoral experience in West Virginia and Georgia. Pastor Dennis and Rachel have one son, Deklan. In his spare time, he enjoys hanging out at the beach, going on hikes, spending time with his family, and learning/talking about history.