King Springs Baptist Church
Who We Are
If you're looking for a church home in the Johnson City area, we welcome you to join us this Sunday! We are passionate about helping everyday people grow in Christ and creating a place where the entire family can belong and love following Jesus. We offer inductive bible study, a blend of classic hymns and contemporary worship, youth and children activities, adult Sunday School, and small group bible studies. We seek to fulfill Our Mission based on Ephesians 4:12: Equipping of the saints for the work of ministry, for the edifying of the body of Christ. There is a loving church family for you here at King Springs! Come as you are and worship with us!
---
---
Our Services
Service Times
Sunday
09:45am

-

Adult Sunday School

11:00am

-

Sunday Morning Worship Service

06:00pm

-

Sunday Evening Service
Wednesday
06:30pm

-

Wednesday Evening Bible Study
What to Expect
---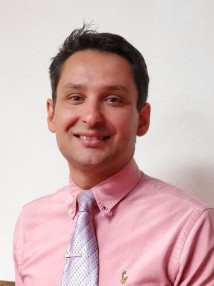 Luka Temaj
Senior Pastor-Elder
Pastor Luka's vision and prayer are grounded in Ephesians 4:11-12 "Equipping of the saints for the work of ministry, for the edifying of the body of Christ". His heart's desire is to be a humble servant leader of a church and help and encourage biblical prayer, biblical worship, biblical teaching, and biblical preaching. He seeks to lead the church into being more mission-minded in all avenues of their lives by setting a Christ-like example that reflects the image of His Son. Pastor Luka has graduated from the following seminaries and is also currently enrolling for his Doctoral Degree. Master of Divinity (M.div.) Bachelor of Theology (B.Th.) Associate Degree in Theology (AD.Th.) Pastor Luka Temaj is a dedicated man of God serving the Lord since 2006. He has a strong work ethic, well-developed interpersonal skills, and the ability to motivate and direct others in a supportive, cooperative church team environment. He excels at vision casting and motivating volunteers to perform at their maximum potential. Pastor Luka is an extroverted individual who has a gift of serving, loving, and caring for people, as well as fluent in English, German, Serbian, and Albanian. He has experienced this beautiful diversity of believers while serving overseas as a missionary in Croatia, Serbia, and Germany, and ministering, serving, and working with Muslims, Catholics, and Greek Orthodox believers. His background includes being a former professional soccer player and former military soldier.
---