Island View Baptist Church
Island View Baptist Church
Who We Are
- Our people come from many church backgrounds and denominations, some with little church background at all. We think you'll find a place here.
- We sing grand old hymns, rolling gospel songs, and tender choruses accompanied with a choir, pipe organ, and orchestra. And our hymnals aren't dusty – we actually use them.
- We believe God gifts men AND women equally, even as God gifts us all differently. Women aren't relegated to serve snacks at Vacation Bible School, they serve communion as Deacons too.
- We aren't right-wing or left-wing – we are a diverse bunch of people who seek to be centered in Christ.
- We hope you won't check your brain at the door. We confront the difficult questions together, believing that all truth is God's truth and faith is bigger than fear.
- Our average member is older, but our perspective is fresh and young. We are growing our ministries with children, youth, and young adults and we want you to be a part of it!
About Us
Leadership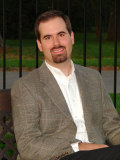 Kevin Collison