Holy Family American National Catholic Church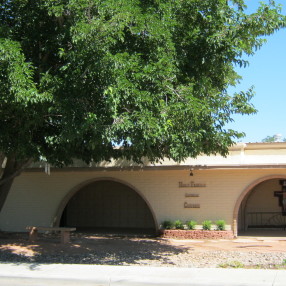 Who We Are
A Member of the American National Catholic Church
Holy Family Parish History
In 1995 Holy Family was formed with about a dozen people who dreamed of a church where "all are welcome" and today we have about 100 families who worship with us.
We are not connected to the Roman Catholic Church but we are an Independent Catholic Church.
We are a young community with many children. Please come and join us for the celebration of the Eucharist. We don't care if children cry for they are the voices of the future.
We find our roots in the history, theology and traditions of the early church, especially the first 1000 years of Christianity, thus much of our theology is closely aligned with the Eastern Orthodox Church. This early church was very democratic as they elected their bishops and church was local as they gathered around their bishop. It is from this early church that we have our Ecumenical Councils. Leaders both laity, clergy attended these Councils. We also strive to live up to the dream and vision of Pope John the XXIII and the Second Vatican Council. We are an open and affirming church where all the sacraments are open to both men and women, married and single.
We have an open communion table where all are invited to receive the Body and Blood of Christ. It is God's table not ours and St. Paul reminds us, "You are not Jew or Greek, Male or Female, Slave or Free for all are one is Christ Jesus
---
---
Our Services
Service Times
What to Expect
---
Leadership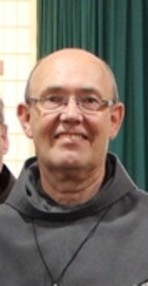 Fr. James Lehman, FCM
Pastor
As a young man he entered the Alexian Brothers, a Roman Catholic Order dedicated to the care of the sick. After leaving, he continued working with those struggling emotionally and physically, getting in 1975 his Master of Social Work degree from Hunter College in New York City. At the same time his desire to serve God and His people led him to pursuing ordination as a Permanent Deacon in the Roman Catholic Church in 1987. For a while he served as Administrator of IHM Cathedral in Las Cruces but left in 1995, completing his theological education, getting ordained to the priesthood, and founding Holy Family Parish. He did this for he believed that church should be an place where "all were welcome." While as pastor, he continued his work as a therapist in private practice and his work at New Mexico State University as a College Assistant Professor. To integrate these various interested in 2003 he completed his Doctorate in Psychology looking at the psychological and spiritual affects of abuse and neglect. In June of 2014 he was Incardinated into the American National Catholic Church.
---