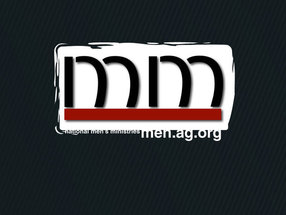 Who We Are
The Holy Spirit gave the name "High Calling" to us after much thought concerning the walk of the Christian and the desire of God. We want our name to reflect the intent of God for every believer. You see, everyone has a purpose in God's plan; whether great or small God calls each according to His will. Like the Apostle Paul we believe each Christian is apprehended by Christ. We know Christ desires our relationship as we run this race of life. He ultimately wants our presence with Him in glory. Every believer has the opportunity to be victorious through the mercy of God. With faith in Christ, the Holy Spirit will allow each believer to grow in maturity and ability as each reaches toward that final mark - Heaven. We know, too, that all experience failure along with success. To press toward Christ is a daily action requiring temperance and grace – ever keeping Christ and what He did on the Cross the object of our faith. With that said, we choose to look forward and not behind. We want to walk alongside our brothers and sisters, proclaiming the love of Christ, celebrating victories, and forgetting those things which hinder.
About Us
Vibe
Casual, Down to Earth, Spirit-filled, Friendly, Conservative, Lots of kids, Young families, Young, Multigenerational, Neighborhood-focused
Programs
Children's Ministry, Faith and Work, Nursery, Youth Group, Young Adults, Community Service, Missions, Adult Education
Music
Passionate Reverent, Traditional Hymns, Gospel Choir, Contemporary, Blue-grass, Hillsong-style, Organ
Denomination
Assemblies of God
Networks
Size
Small
Language
English
Founded
0
Our Services
What are services like?
Variety … that's what you'll find when you visit our services. But one thing you should expect in every Assemblies of God church is a personal, uplifting worship experience. Our services are geared for participation. We typically worship as we live, with enthusiasm. Bible classes for all ages: Although church schedules vary, most Sundays usually begin with an hour-long Bible study known as Sunday school or Christian education. Personalized classes divided by age, grade and interests serve individuals from infants through senior adults. Child care: A nursery generally is provided for infants and toddlers. This loving, comfortable atmosphere helps show children at the earliest ages that church is a good place to be. Child care also frees parents for worship and reduces distractions. Children's worship: Bible-oriented activities are often provided for preschool and elementary-age children. At this level, young children are taught to sing, pray, memorize Scripture and learn important Bible truths. They are instructed and led in worship at their own levels. Facilities: Assemblies of God facilities are generally functional and practical, in keeping with our mission. Most Assemblies of God churches have platforms that also serve as altars, and incorporate a single pulpit where singing and prayer are led and the Word of God is preached. Music: Music is a major feature of our worship, before, during and even after the service itself. Instruments may range from piano and organ to synthesizers, guitars, horns and drums, to full-scale orchestras. Whatever the accompaniment, inspired singing is the order of the day. Any given service may include traditional hymns, hand-clapping gospel songs, contemporary compositions or reverent worshipful choruses. Music will include both congregational and special ministries — solos, duets, ensembles, choirs, instrumentals. Assemblies of God churches make music more than a performance; it's the music of worship. Worship experience: The service may include quiet times of waiting in God's presence, spiritually savoring the sacred atmosphere. Other times may be vocal with collective praise as worshippers are invited to spontaneously express love and adoration to God. In everything, a flow of worship should be evident and, despite the spontaneity and excitement, a certain properness and order. Worship styles will reflect the spectrum of personalities. Some are quiet and reserved; some shout with joy; others are simply tender and openly emotional during times of praise or preaching. No sincere worshipper need feel out of place in an Assemblies of God church. And each expression will blend without disruption into the flow of worship. Prayer: A special time in the service is devoted to prayer. Needs from inside and outside the church family frequently are made known. The congregation prays together. All may pray aloud but conclude with a single voice, the worship leader or other designated person praying in behalf of all. Ministry to the sick: As in the New Testament, specific prayer may be offered for the sick. They will be invited forward to be anointed with oil (James 5:13-16) and/or have the ministers, leaders or other believers lay hands on them and pray (Mark 16:18). Giving: During the service, tithes and offerings will be received. More than a collection to pay church bills, this too is worship. Our members feel giving the tithe (the first tenth of income) and offerings declares that God comes first. It recognizes His blessing, expresses faith and seeks His guidance in every matter in life. The ministries of the local church and globe-encircling work of the Assemblies of God are supported solely by free-will giving. However, visitors need not feel obligated to give. Spiritual gifts: An interesting aspect of Assemblies of God worship is the operation of spiritual gifts. The planned service order may be suspended as individuals speak or share as prompted by the Holy Spirit, under the supervision of the pastor (1 Corinthians 12-14). One may speak out in an unknown tongue, a Spirit-guided language other than that of the congregation. Another individual, or perhaps the same one, will then give the interpretation. On occasion, the Spirit may prompt someone to speak out, to prophesy, in the language of the congregation. The gift of prophecy, the gift of tongues and the gift of interpretation, and other spiritual gifts bring the church immediate challenge and confirm Bible truths. Challenging messages: The climax of the service comes with the preaching of God's Word, the Bible, and an invitation for hearers to respond. The messages are fervent, inspiring and practical. The pastor or speaker may close with an invitation for those who need forgiveness in their lives to come forward and accept Christ as Savior. Those who feel a need to rededicate their lives to Christ or to pray about other concerns are also invited to come. Believers are urged to ask God for the baptism in the Holy Spirit to further empower them for Christian service. Often everyone is invited to come pray during the altar service. Deep emotion and excitement may or may not be demonstrated at the altars, but everyone who calls on God in faith receives something. If you've wondered what a Pentecostal service is like, we invite you to observe and experience God's joy and peace that defy description. And when you visit again, come expecting. Expect a move of God not only in the service, but also in your life. We think you'll agree that the comfort, help and strength He gives are better experienced than explained.
What is the community like?
High Calling Church is located in the Town of Eastpoint. Eastpoint, just across the Bay from either Apalachicola or St. George Island, is the central point of the Forgotten Coast where one can truly feel untouched by today's world. A place where seafood docks stretch almost the entire length of the community and you can dine on the bay while watching the shrimp and oyster boats bring in the day's catch. Apalachicola Bay oysters are among the most delectable and nutritious seafood in the world. They are also a very important part of the Franklin County economic picture. More than 1,000 people are employed by the million-dollar industry in the County. Historically, Franklin County harvests more than 90% of Florida's oysters and 10% of the nationwide supply. Within Franklin County, oysters make up almost one-third the value of commercial marine landings. Apalachicola Bay encompasses the waters of St. George Sound and St. Vincent Sound, which provide an ideal environment for oysters. This 210-square-mile estuary is wide and shallow, averaging between six and nine feet deep at low tide. The estuary is dominated by the Apalachicola River, which provides nutrient rich fresh waters vital to the Bay's natural productivity. Oysters grow rapidly in these waters reaching marketable size in less than two years. Apalachicola Bay produces some of the nation's highest quality seafood. Tongers (traditionally called "oystermen") harvest the oysters today in the same manner they have for a century. From small wooden boats 20-23 feet long, using tongs that look somewhat like two rakes attached in scissor-style, the oystermen bring the oysters to the surface. The oysters are brought on board and sorted on a culling board where they are separated by size. Oysters must be at least three inches in length to be considered legally harvestable. The oysters are then stored in burlap bags and shaded until they reach the shore. On shore, the seafood houses employ "housemen" who sort the oysters and package them for sale either in bags or boxes, or send them to be shucked, washed and sold in pints or gallons. The Bay is carefully monitored by the Department of Environmental Protection to ensure the health and productivity of the oyster beds. As early as 1949, the state was involved in restocking oyster shell into the bay to create new oyster bars. It is estimated that 750 acres of bars have been constructed since then. Many may not be aware that oysters are one of the healthiest items you can add to your diet. They are low in calories, one dozen raw oysters contain approximately 110 calories, rich in iron and high in calcium and vitamin A.
What if I'm not a Christian?
What must I do to be saved? We want to give you the opportunity to ask the Lord Jesus Christ into your heart and life. Please consider now where you will spend eternity. Will it be in heaven with Jesus or the lake of fire reserved for the devil and his followers? "For God so loved the world that he gave His only Begotten Son, that whosoever believeth in Him should not perish, but have Everlasting Life" (Jn. 3:16). Jesus paid the penalty for sin on the cross. He gave his life, so that we might have life eternal! We were all born in sin and have commited sin. Sin separates us from God (there is a "great gulf fixed"). We were born with a "sin nature". "For there is not a just man upon Earth, that doeth good and sinneth not" (Eccl. 7:20). "For all have sinned and come short of the Glory of God" (Rom. 3:23). Believing and receiving the Lord Jesus Christ is the only way to be saved. "For Christ also hath once suffered for sins, the just for the unjust, that He might bring us to God . . ." (I Pet. 3:18). "Neither is there Salvation in any other: for there is none other name under Heaven given among men, whereby we must be saved" (Acts 4:12). Jesus is the way, the truth, and the life. Without Him there is no going, no knowing, and no growing. He is our Salvation! He will make you a new person! Jesus called it the "new birth." He said to Nicodemus: ". . . Except a man be born again, he cannot see the Kingdom of God" (Jn. 3:3). Please give heed to the Holy Spirit convicting you of the sinful nature in your life. Believe on the Lord Jesus Christ right at this moment for forgiveness of sins and receive Him as Savior and Lord of your life. "But as many as received Him, to them gave He power to become the sons of God, even to them that believe on His Name" (Jn. 1:12). Believe on Him today and pray this prayer of Salvation! When you pray this prayer, mean it with all of your heart! After salvation, do not stop seeking the Lord for all of His promises and gifts. He will fill you with His blessed Holy Spirit and bless you with other spiritual gifts; Ask Him to fill you today. Prayer for salvation and baptism in the Holy Spirit: Heavenly Father, I come to you in the name of Jesus. Your word says, " . . . whosoever shall call on the name of the Lord shall be saved"(Acts 2:21). I am calling on You; I need You to cleanse me from my sins. I pray and ask Jesus to come into my heart and be Lord over my life according to Romans 10:9-10. "If thou shalt confess with thy mouth the Lord jesus, and shalt believe in thine heart that God hath raised Him from the dead, thou shalt be saved." I believe Jesus did, indeed, die for my sins. I confess that Jesus is Lord, and I believe in my heart that God raised Him from the dead. I believe and am now reborn! I am a Christian-a child of the Almighty God! I am saved! You said in your word, "if ye then, being evil, know how to give good gifts unto your children; how much more shall your heavenly Father give the Holy Spirit to them that ask him?" (Luke 11:13). I'm also asking You to fill me with the Holy Spirit, for I want to be an overcomer (Rev. 2:7)! Holy Spirit, rise up within me as I praise God. I fully expect to speak with other tongues as You give me utterance (Acts 2:4). Begin to praise God for filling you with the Holy Spirit. Speak those words and syllables you receive. God's word, in 1 Samuel 10:6-7, says: "and the Spirit of the Lord will come upon thee, and thou shalt prophesy with them, and shalt be turned into another man. And let it be, when these signs are come unto thee, that thou do as the occasion serve thee; for God is with thee." speak not in your own language, but the language given to you by the Holy Spirit. You have to use your own voice. God will not force you to speak. Now you are a Spirit-filled believer (if not now, then later as you continue seeking His fullness). Continue with the blessing God has given you and pray in tongues each day. You'll never be the same. "But ye shall receive power, after that the Holy Ghost is come upon you: and ye shall be witnesses unto Me both in Jerusalem, and in all Judaea, and in Samaria, and unto the uttermost part of the earth" (Acts 1:8). Read and study the Bible, pray on daily basis, and find a full-gospel Holy Spirit led church to attend. Study to show thyself approved unto God, a workman that needeth not to be ashamed, rightly dividing the word of truth. (2Ti 2:15) Be careful for nothing; but in every thing by prayer and supplication with thanksgiving let your requests be made known unto God. (Php 4:6) And they continued steadfastly in the apostles' doctrine and fellowship, and in breaking of bread, and in prayers. (Act 2:42) Not forsaking the assembling of ourselves together, as the manner of some is; but exhorting one another: and so much the more, as ye see the day approaching. (Heb 10:25) If you have accepted God's free gift of Salvation. Please let us know by contacting us and sharing your testimony. Our prayer for you is: Beloved, I wish above all things that thou mayest prosper and be in health, even as thy soul prospereth. (3Jn 1:2)