Passion for Christ Community Church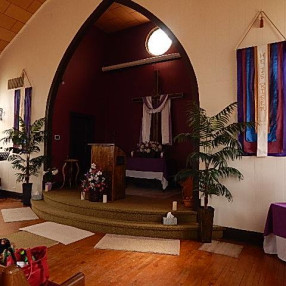 Who We Are
Passion for Christ Community Church is a Full Gospel Ministry, We deliver the true word of God and preach that Jesus is the same today as He was yesterday.Our mission is to reach the Lost through the love of Christ and to share with them that Jesus loved them enough to go to the cross and take the penalty for their sin. For those who have already put their trust and faith in Christ as Lord and Savior we through the word of God help to train them up and teach them how to live according to His word. It is our hope to empower the church once again so we can continue to fulfill the commission Jesus gave to all His disciples when He said; "Go into all the world and preach the gospel to every creature.
---
---
Our Services
Service Times
Sunday
10:30am

-

Worship Service
---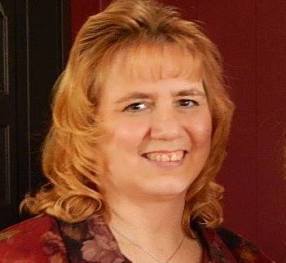 Judy Cheetham
Pastor
---
Greetings, First, allow me introduce myself to you: I am pastor Stephen Mogendi from Kenya. I am the Pastor here in Kenya. I am Married to my beloved wife. We are taking care of 29 orphans in our home. please pray for them. I had been using your web-site to equip souls according to the will of God. I have found it worthy the efforts. I must thank God for your faithfulness in Him. Your steadfast in God is evident through what you are teaching. Praise God! First let me share with you how I was called to the service: I was born into a severely abusive family since it was aristocratic Muslim family. I ran away from home at an early age and encountered world that was equally cold, cruel and unloving. I was pushed to the brink of suicide; I thank God I instead fall into the arms of a loving God. In my darkest hour I was saved by the presence of Jesus Christ who spoke three words I had never heard directed to me - "I love you." Ever-grateful and empowered by God's miracle of saving grace, I am now committed to sharing Jesus' story of redemption with all who need to hear that the love of God is powerful enough to heal even the deepest of wounds. "Come to me who are weary and heavy laden, and I shall give you rest." Matthew 11:28-30. Currently I have a fellowship of 97 adults and youths and young, children. This is the verse that motivates me often "For I know the plans I have for you," declares the LORD, "plans to prosper you and not to harm you, plans to give you hope and a future". The Lord has taught me how to walk in Faith and also to trust Him as the supplier of our spiritual needs. Whenever I face great need in my life, I always confess the word of God especially from Psalms 37:25. "I have been young and now I am old; yet I have not seen the righteous forsaken, or His seed begging for bread. My heart most sincere prayer is to be molded with you spiritually so that I will be beneficial to the brethren of Kenya. I would like to be firmly anchored to what you teach and believe. When you pray, remember to ask God to bless us with our desire more so that of spiritual so that all people can meet the truth from the scriptures. Some of my members are widows and therefore they only depend on me in their dairy needs pray also for them. pastor stephen
Create an account or sign in to save your experience.
Go here? Tell us why you love Passion for Christ Community Church. Visited? Tell us what a newcomer can expect.