First Congregational United Church of Christ
First Congregational United Church of Christ
No matter where you are in life's journey, you are welcomed here. God is still speaking.
Gaylord, MI
Who We Are
We seek to provide a sanctuary for prayerful worship in a respectful environment that values the importance of individuals and their unique relationship with God. We strive to meet the spiritual needs of our congregation and our wider community with Christian ideals and values.
About Us
Leadership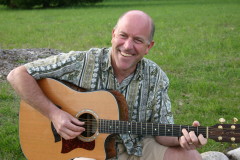 Toby Jones
pastor
oby is a graduate of DePauw University and Princeton Theological Seminary. He served two terms as the Moderator of the Presbytery of Mackinaw, overseeing 42 churches in the northern third of Michigan. In 2009, after a sabbatical and extended research project, he left the Presbyterian Church in Harbor Springs to found Living Vision, an alternative spiritual community in Northern Michigan. Toby is the author of two books, The Gospel According to Rock (2007), and The Way of Jesus: Re-Forming Spiritual Communities in a Post-Church Age (2010).