Fannin County Seventh-day Adventist Church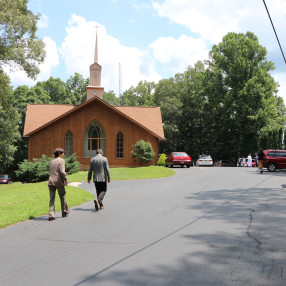 Who We Are
A house of prayer for all believers.
The Seventh-day Adventist church in Blue Ridge, Georgia, is a traditional Christian church, open to all people, that meets weekly on Saturday for Worship Services.
---
---
Leadership
Valentin Rusu
Pastor
Growing up in a Communist Eastern European country, Pastor Valentin Rusu has an understanding of cultural diversity, and a deep appreciation for the Christian values and the principles of religious freedom that the United States has been built upon. Committed to sharing the Gospel of Jesus and the Biblical principles of life, he seeks to provide spiritual nurture to every member of the church. His personal goal: Becoming like Christ in love, in service, in character. His goal for the church: To be a home and a shelter for everyone in need of spiritual growth and salvation, a place for mental, emotional, and physical healing through the power of the Holy Spirit.
---