Emmaus Abbey Church of Knoxville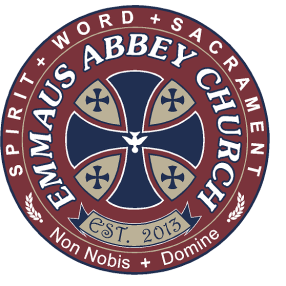 Who We Are
"Caring for People and Connecting Them to Jesus Christ"
Emmaus Abbey Church is a conservative independent Charismatic church that centers its worship on "Spirit, Word and Sacrament." We are an "Ancient Faith Continuing Network of Churches," meaning we are a Christian church that believes the road to the future runs through the past. And this is really what "Ancient-Faith" means: Our worship and spirituality are deeply rooted in classic Christianity. We're convinced that the faith and practice of the early Church will engage our culture more effectively and provide a way forward in a time of almost unbelievable transition and change. So, first we want you to know that we're not a traditional church, as most folks define it, and never will be.
We have little interest in religious denominational or institutional survival or the traditional ways of measuring success. We seek to minister to the unchurched, the least, the lost and the poor and those committed to genuine church fellowship. If you are looking for a church trying to do the next worship gig, or if you're a seeker after modern church programs, our community is probably not for you. We are not a denominational church; we are a Communion of churches meaning we are seeking to reclaim the faith of the early church. All of our Christian churches in U.S. have the same worship services of prayer, reading of scripture, praise and worship music, communion, time for healing prayer and fellowship after service. We seek to evangelize, disciple people to disciple others in the Christian faith. Our worship is simple and straight forward...we preach, we teach, take communion and adhere to the faith once delivered.
Our congregation seeks to minimize denominational clicks. We seek to reach out to everyone. Our church on any Sunday morning will have a variety of Methodists, Presbyterians, Baptists , Anglicans, Orthodox, Catholics and Nazarene's wanting to get back to the roots of Christianity. Our goal is to be Godly men and women of good character, love everyone, strive for conservative morals and values.
---
---
Our Services
Service Times
Sunday
10:20am

-

Worship Service
Tuesday
10:00am

-

Christian Counseling Services
Wednesday
10:00am

-

Christian Counseling Services

06:30pm

-

Healing Prayer and Eucharist
Thursday
10:00am

-

Christian Counseling Services
What to Expect
---
Leadership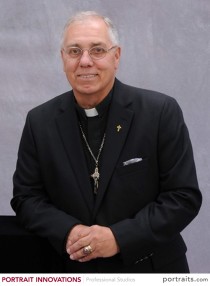 Brett Travis
Rector
Dr. Travis is the pastor of Emmaus Abbey church, Knoxville, TN. He is a graduate of Fuller Theological Seminary; Southern Baptist Theological Seminary and Liberty University with over thirty years of experience in Christian counseling. The church is affiliated with the independent Charismatic Episcopal Church of America, not to be confused with the Episcopal Church USA or the Anglican church in America. We are evangelical, spirit filled, liturgical and sacramental in worship and meet at 7317 Glastonbury Road every Sunday at 1030am. Everyone is welcome!
---
What a vibrant and welcoming fellowship. When I arrived for services everyone greeted me with open arms. I loved the worship and music. I'll be back.
Create an account or sign in to save your experience.
Go here? Tell us why you love Emmaus Abbey Church of Knoxville. Visited? Tell us what a newcomer can expect.