Mesa, AZ
Central Christian Church - Mesa
Central Christian Church - Mesa
You Are Made For More
Mesa, AZ
Who We Are
Central Christian Church in Mesa is a community of grace and forgiveness where everyone is allowed, encouraged, and expected to be authentic. This is a safe and practical place to come as you are and grow in your faith, but this is also a place where complacency is challenged.
We believe there is "more to life than me," and actively love and serve our neighbors and communities.
Our Mesa campus is located on Lindsay between University and Brown Rd. We would love to have you join us for one of our service times: Sundays @ 9:30 AM & 11:00 AM*.
* (sign interpreted).
Online service times are Saturdays @ 5:00 PM, and Sundays @ 9:30 AM & 11:00 AM. (www.centralaz.com/online)
Children's and Students ministries are available at this campus.
About Us
Our Services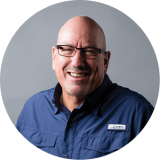 Cal Jernigan
Lead Pastor
Central Christian Church - Mesa is a place where you immediately feel like you belong. My faith has matured so much since becoming a part of the Central family and learning how to serve and thaqt there is "More to life than me". I have been stretched to Love Beyond and given opportunities to love and serve others and make an impactful difference in our communities.