Elverson, PA
Brick Lane Community Church
Brick Lane Community Church
Offering biblical truth, strong relationships, and practical help.
Elverson, PA
Who We Are
Mission
To teach the whole Bible
To worship the God it reveals
To live the beauty of his gospel before people near and far

Vision
1. Our God will be worshiped by men and women, young and old, who realize the treasure that is ours in the gospel.
2. We will experience:
A sense of belonging.
Practical help through life's joys and troubles.
Encouragement to become like Christ in our thoughts, desires, and actions.
Patience from each other as we all struggle to grow.
Opportunities to exercise gifts and talents in ways that matter forever.
3. We will engage others with love, sacrificial service, biblical truth, and courage in culturally attractive ways.
4. Others near and far will see that the gospel is both beautiful and true. Some will become part of our family.
About Us
Our Services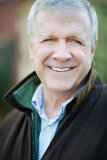 Steve Estes
Senior Pastor
Steve Estes has been senior pastor at Community Evangelical Free Church in Elverson, Pennsylvania, for over twenty-five years. His most significant life achievement was persuading college classmate Verna Stoltzfus to marry him in 1974. They now have eight children. Steve's books and other writings began with his longtime friendship with Joni Eareckson Tada. As teenagers, they grappled with why God allowed Joni's paralysis in a swimming accident in the Chesapeake Bay. Steve left for college . . . they kept in touch . . . she liked the style of his letters. When her 1976 autobiography Joni spawned thousands of reader responses, she asked Steve to join her in crafting a follow-up. The result was A Step Further in 1978. Later, Wycliffe Bible Translators commissioned Steve to write the biography of former college friend Chet Bitterman, a Wycliffe linguist who was kidnapped and murdered by political terrorists in Colombia in 1981. Other books and articles followed. Steve was educated at Westminster Theological Seminary in Philadelphia and Columbia Bible College (now Columbia International University). He is a board member of the Christian Counseling & Educational Foundation and teaches a course on preaching at Westminster Seminary.