House of Praise
A Pentecostal (UPCI) church in Tacoma, WA
Who We Are
We are an Apostolic Pentecostal Jesus name church.
We love to worship and praise the King of Kings.
Our theme is "Renewing, Restoring, Reconnecting" people back to Christ thru relationship.
We love to help those in need, and building discipleship for God's Kingdom.
Come and join us in celebrating Jesus! We would love to see you and your family, in one of our services.
About Us
Our Services
Leadership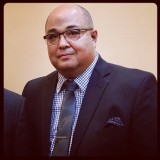 Abraham Monterrosa