Alliance Community Church
Alliance Community Church
Celebrating Jesus as Savior, Sanctifier, Healer and Coming King!
Fort Wayne, IN
Who We Are
At Alliance Community Church, we believe that Jesus Christ came to give a fullness of life that is rare in this world. This gift is for anyone who would put their trust in Jesus. As a church we pursue Him who gives a fullness to life and our aim is to make this gift known to all who cross our paths.
We hope you will join us to worship! Sunday School is held at 9:00 am, and our Sunday Service is held at 10:00 am. Wednesday prayer meetings are at 7:00pm. We meet throughout the week in various groups as well. We look forward to meeting you so that we can celebrate the Savior together.
Alliance Community Church is a part of the Christian & Missionary Alliance, and a part of the Midwest District.
About Us
Leadership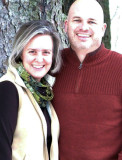 Brian Scott
Pastor Brian has served at ACC since February 2008.