About
Pentecostal churches describe themselves with words like spirit-filled, friendly, and down to earth.
Popular church music styles include contemporary, praise and worship, and traditional hymns. Pentecostal churches often offer children's ministry, youth group, faith and work, community service, and young adults programs.
Visitor Experiences
"It's a REAL GOD LOVING HOLY GHOST FILLED PASTOR BIBLE BELIEVING CHURCH the ONLY ONE I HAVE EVER FOUND that for the LOST people of GOD AND EVERYONE'S WELCOME THEIR"
Samuel Johnson
at
Miracle Deliverance Tabernacle
Featured Leader
Jessica Wynn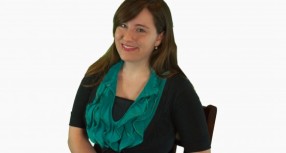 Jessica uses her administrative skills in the Oasis Ministries office, answering phone calls, writing letters, and sending e-mails.
---