About
Methodist (UMC) churches describe themselves with words like casual, friendly, and multigenerational.
Popular church music styles include traditional hymns, contemporary, and organ. Methodist (UMC) churches often offer community service, children's ministry, missions, choir, and youth group programs.
Visitor Experiences
"Thought I should let you know that today we received a note thanking us for a donation in memory of Zachary Sallee but there was the name of mark and Jane Bledsoe on the note. I'm thinking they probably got our note. No problem but thought you might like to know. Warmly, judy knox "
Judy and ray knox
at
Alleys Chapel United Methodist Church
Featured Leader
Sean Glenn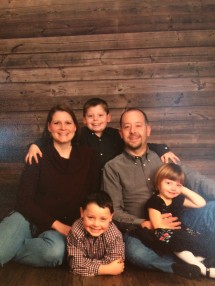 ---
Methodist (UMC) in Bristol , TN

Traditional Hymns, Contemporary
Multigenerational, Friendly
Nursery, Youth Group

Methodist (UMC) in Bristol , TN

Passionate Reverent, Traditional Hymns
Casual, Friendly
Children's Ministry, Choir